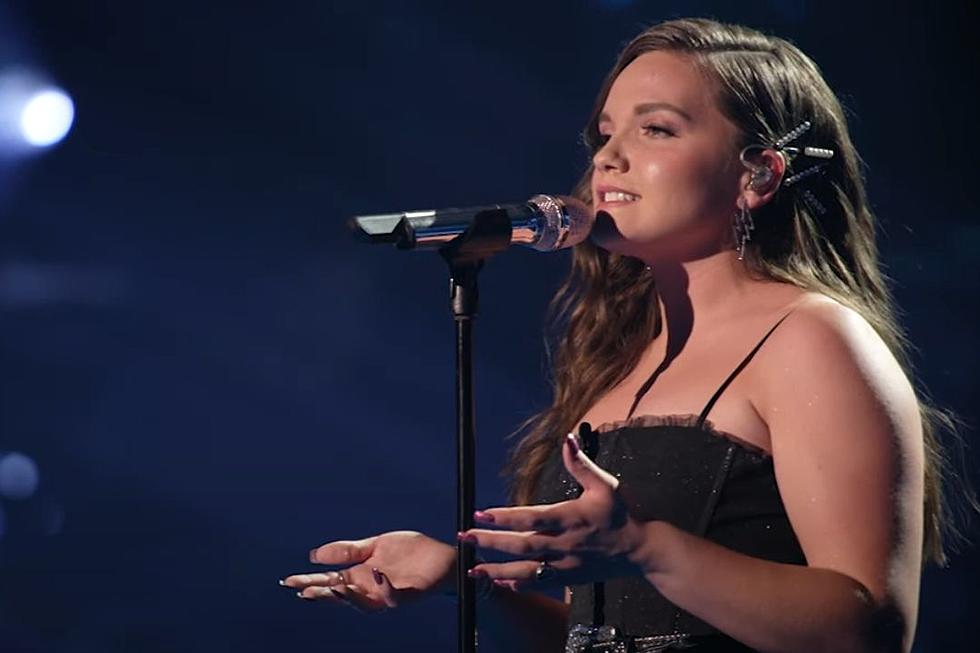 'American Idol:' Megan Danielle Reaches New Vocal Heights in Her Mom's Honor [Watch]
YouTube
Sunday night's (May 14) episode of American Idol was jam-packed! Katy Perry and Lionel Richie returned to their seats next to Luke Bryan, and contestants were tasked with singing two Disney songs while vying for votes during the live show.
For her first song, Megan Danielle decided to sing "You Can't Stop the Girl" from Maleficent: Mistress of Evil. She chose this song because she thinks her mom can relate to the message it holds. She credits her mom for supporting her and her siblings after their dad decided to leave the family.
The hopeful appeared against an eerie, but beautiful backdrop of dark branches and blue mystical light. She remained center stage for the performance, focusing on pushing her vocals to new levels instead of moving around. The elegant black gown she chose to wear was the perfect accompaniment to her beautiful vocals.
All three judges gave the young singer a standing ovation before offering up feedback on the performance. Richie kicked things off by asking her if she realizes how far she's grown throughout the competition. He called attention to a particular high note the singer hit and called it "amazing."
Perry agreed, letting her know it was the farthest she'd ever stretched her vocals. She applauded the contestant for stepping outside the country genre and styling to really deliver next-level vocals.
Bryan agreed and wanted Danielle to know that she is a premier vocalist.
"A vocalist is someone that delivers vocals just like you just did," he explained, giving her kudos for the evolution she's undergone in the competition.
At the conclusion of the show, it was announced that Danielle had earned enough votes to claim a spot in the Top 3. The American Idol finale airs next Sunday (May 21) at 8PM ET on ABC.
Remaining 'American Idol' Contestants: Season 21
Who is left on
American Idol
? Here are the remaining
American Idol
contestants from Season 21, starting with the Top 26. This list will be edited after each round of voting.
14 'American Idol' Singers Who Secretly Hooked Up — Or Did They?
At least two couples who met through
American Idol
got married, while one more could be headed in that direction. Not all
American Idol
hookups have a happy ending, however. Here are seven of the most talked about meet-ups, plus the
real
scoop on how serious things got.
More From Taste of Country