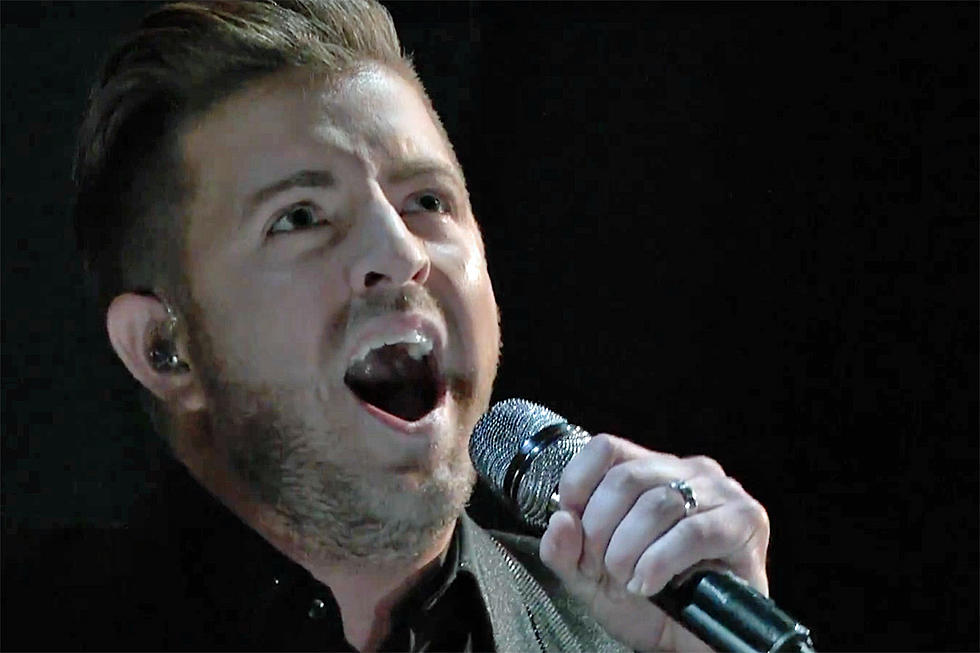 Billy Gilman Wows With Celine Dion's 'I Surrender' on 'The Voice' [Watch]
The Voice on YouTube
Billy Gilman, one of the last remaining country singers on Season 11 of The Voice, took the stage on Monday night's (Dec. 5) Semifinals for a knockout performance of Celine Dion's "I Surrender."
While Dion is known for her powerhouse vocals, Gilman demonstrates his own impressive vocal range on the emotional song, winning rave reviews from coach Adam Levine, who called the young singer "one of the most humble and hard working guys I know" and finds his ability to sing a Dion song highly impressive. Levine admits that there was a moment amongst the judges where they were all in amazement of his vocal ability.
The Team Adam contestant decided to step outside of the country genre and tackle the track by the revered vocalist, revealing that he often sings similar songs privately.
"I so desperately wanted people to hear me do this stuff," Gilman says.
"I love that it's not the expected thing," encourages coach Adam Levine.
Before taking the stage solo, Gilman teamed up with Team Alicia's Christian Cuevas for a sultry performance of the X Ambassador's hit, "Unsteady." Gilman held his own on the pop-rock song, and showing off his vocal chops and harmonizing nicely with his singing partner Cuevas.
This isn't the first time Gilman has shown off his vocal range. He performed a version of Martina McBride's "Anyway" on the Nov. 28 show, catching the attention of the singer herself, who sent a tweet to The Voice contestant telling him the performance "blew me away."
Watch Billy Gilman and Christian Cuevas Sing "Unsteady"
The Most Unforgettable The Voice Moments!
Country Stars Who've Come Out