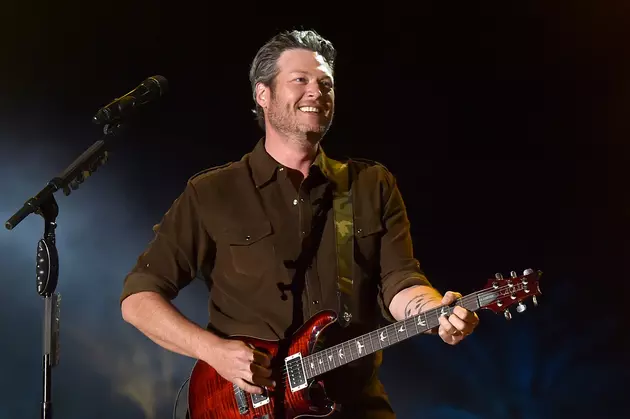 Blake Shelton Joins Cast of New Animated Movie
Kevin Winter, Getty Images
Blake Shelton—or, more accurately, his distinctive twang—is set to join the cast of new animated movie UglyDolls, which hits theaters in 2019. The Voice star will join several other famous voices lending their talents to the film, including fellow reality-show star Kelly Clarkson, Pitbull and Nick Jonas.
UglyDolls is named after the line of toys launched in 2001, and the premise of the movie deals with the characters struggling with being different—and ultimately coming to the realization that being oneself is perfect. Shelton will be voicing the character of Ox, who is the unofficial mayor of Uglyville, and he'll be performing original music for the film as well.
Shelton previously threw his hat into the ring voicing an animated film with the 2016 Angry Birds Movie.
The popular Voice coach will return to NBC's hit show's 15th season Sept. 24. Fans of country music can look forward to guest appearances from Keith Urban and Thomas Rhett, plus Kelsea Ballerini helming The Comeback Stage—which is actually a separate show that will air on YouTube, The Voice app, Instagram TV, Facebook and NBC.com on the same day of the television broadcast.
The Most Successful Singers on The Voice? No. 1 May Surprise You!
More From Taste of Country