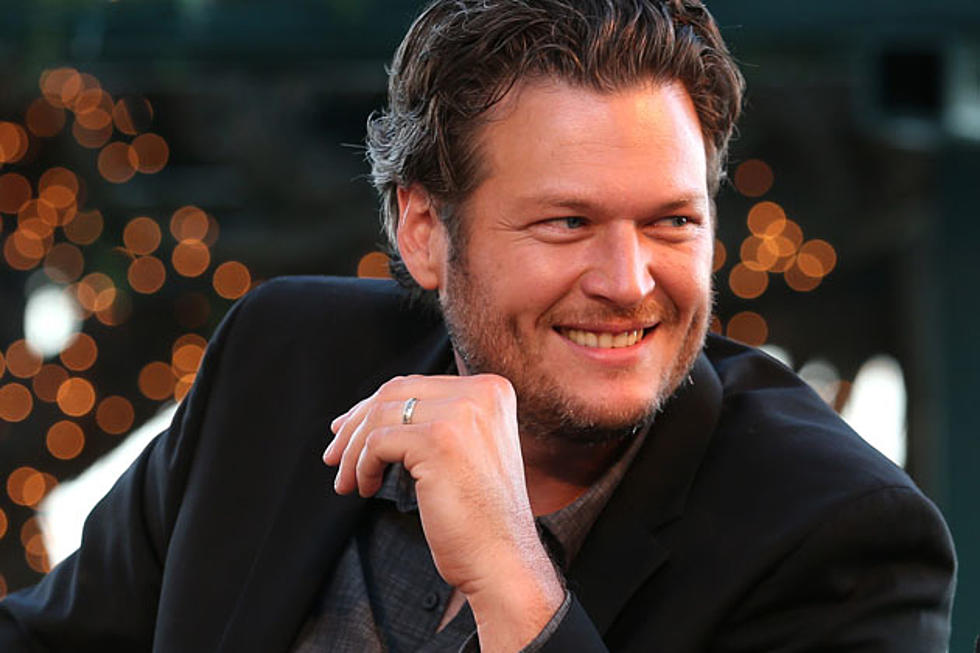 Blake Shelton Reveals That the Best Part of His Los Angeles Home Is Using the Bathroom… Outside?
Most celebrity home owners require lavish amenities and outrageous square footage when purchasing a new home, but Blake Shelton is certainly not your average celebrity. In a recent interview, the country superstar admitted his favorite part of his new Los Angeles home is using his Hollywood Hills lot to gauge the distance he can urinate into the neighboring canyon. Really.
"I bet I'm the only guy within six or seven square miles of this area who goes outside to pee," says Shelton of his new digs (quote via KFDI), adding, "just because it's funny to me to see how far I can pee down into the canyon."
In all fairness, the 'Over' singer did keep his wife, Miranda Lambert, and their pack of furry, four-legged children in mind when picking a new home near his television job. "I wanted it to be interesting enough that Miranda would come, and that means a swimming pool, and lots of room for dogs to run around," Shelton reveals. "So they sent pictures of all these houses, and I saw this one, and thought, 'Man, this is like pimped, she'll love that'."
Shelton will no doubt spend much of the upcoming months in his west coast pad, given his grueling schedule as the celebrity judge on the third season of the blockbuster reality competition series 'The Voice,' which is filmed in L.A. and set to premiere on NBC on Sept. 10. Though his career was propelled into superstar status with his new high-profile gig, the singer admits that he made career sacrifice to become the most visible country artist on television.
"I've been very vocal with the network and Mark Burnett's production company," Shelton revealed. "It's like 'Man, this sucks,' because the reason that you want the four of us is because we're viable artists right now, current. And we can't do both, if we do back-to-back seasons."
Despite his qualms about his schedule, Shelton is still riding high on the charts. The singer just celebrated his seventh-consecutive No. 1 single, the longest-running string of chart-toppers from a country artist in recent years since Brad Paisley scored ten in a row in 2009.
Want to see pictures of Shelton's slightly gaudy, "Elvis-y" Hollywood Hills pad? Click here.
More From Taste of Country