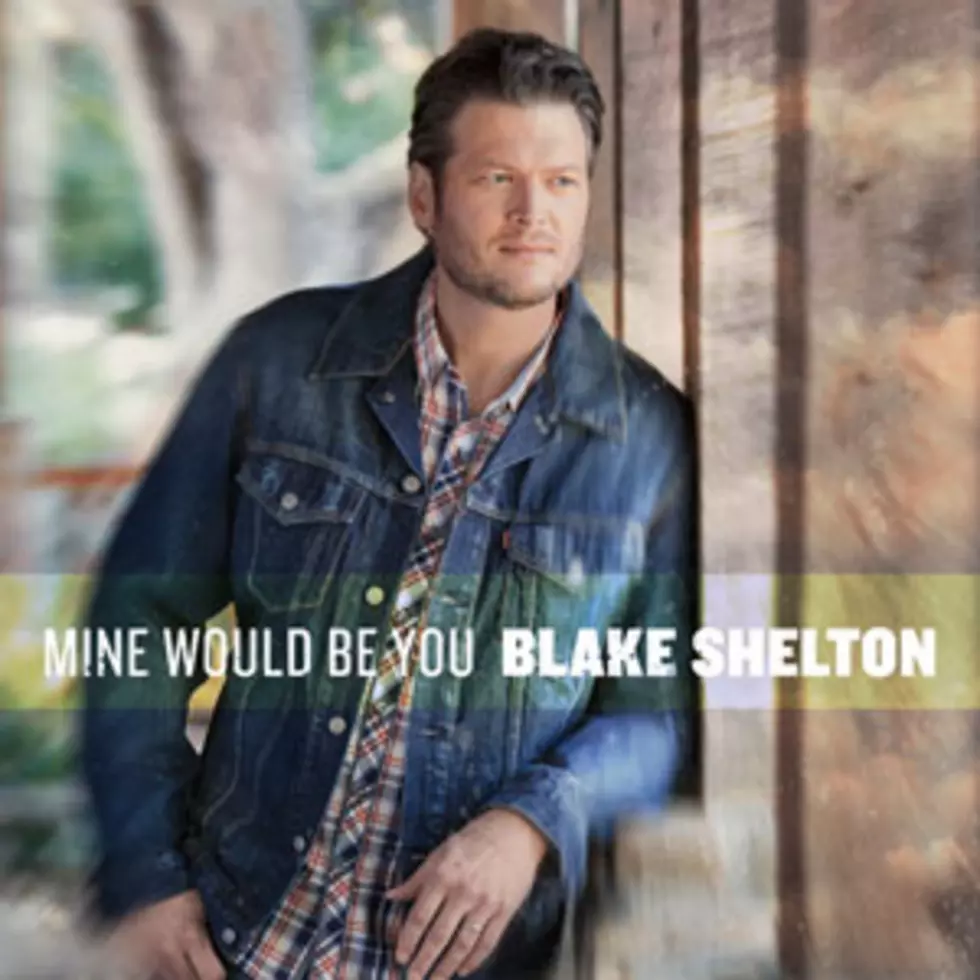 Blake Shelton, 'Mine Would Be You' – ToC Critic's Pick [Listen]
Warner Music Nashville
Does anyone in country music sing heartbreak quite like Blake Shelton? 'Mine Would Be You,' the third single from 'Based on a True Story ...' adds to a strong collection of Shelton tracks that will rip your heart out if you don't try to protect yourself. The turn in the last verse is devastating.
The new cut's tone is somber and slow -- easy to mistake as romantic during the first two verses. "What's your all time high, your good as it gets / Your hands down best ever makeup sex / What's your guilty pleasure, your old go-to / Well if you ask me, mine would be you," Shelton sings to begin.
A few metaphors he draws later on could be called cliche, but this song is built to be loose and accessible. Shelton's performance is as easy and satisfying as 'Honey Bee,' but during each chorus he opens up full-throttle to send a desperate message to the woman he's longing for.
"Mine would be you / Sun keeps shining, back road flying / Singing like crazy fools / Making up our own words / Laughing 'til it hurts / Baby, if I had to choose / My best day ever / My finest hour, my wildest dream come true / Mine would be you."
The 37-year-old needs every second of the four minutes to tell this story, as it turns dramatically with his final few lines, offered quietly and almost hopelessly. "What's the greatest chapter in your book / Are there pages where it hurts to look / What's the one regret you can't work through / You got it baby, mine would be you / Yeah you got it baby, mine would be you."
It's ironic that the jokey, sarcastic, life-of-the-party singer does his best work when he's peeling back everything that guards his heart to reveal a few scars. Jessi Alexander, Connie Harrington and Deric Ruttan have penned what will surely be Shelton's 10th straight No. 1. It's the album's signature song -- one as good as 'The Baby' and 'She Wouldn't Be Gone,' his two best weepers up until now.
Listen to Blake Shelton, 'Mine Would Be You'