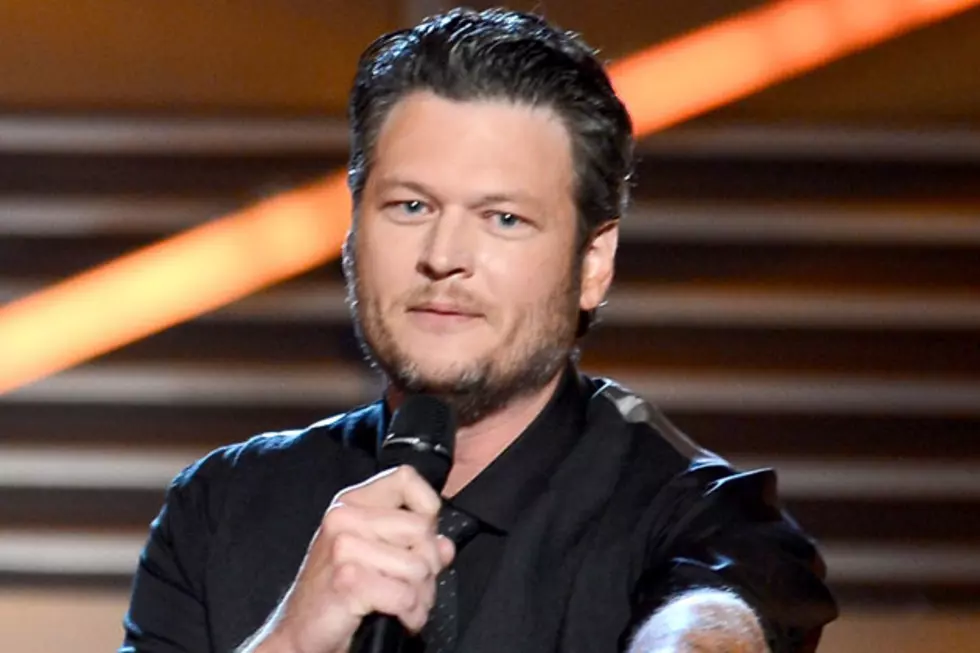 Blake Shelton Takes Break From Hosting 2013 ACM Awards to Perform 'Sure be Cool if You Did'
Ethan Miller, Getty Images
Oklahoma native, Blake Shelton brought the 2013 ACMs down to a new emotional level, with a performance of his hit song 'Sure Be Cool if You Did.' From his record 'Based on a True Story,' the song is his 8th consecutive No. 1 hit and 13th overall.
During the performance, Shelton was backed by two female vocalists who were also helping him with guitars. He displayed a tender side during this acoustic rendition, which came barely an hour after he opened the show singing 'Boys 'Round Here.' Add the stressful job of co-hosting the ACM Awards, and it was clear he was working hard. Sweat gleamed on his face as he worked to deliver for the country lovin' crowd.
As the song finished the crowd went wild, and Shelton looked around, obviously touched by the response to his ballad. Then, he flashed the big smile he's known for, and likely prepared for more wisecracks with co-host Luke Bryan.
More From Taste of Country