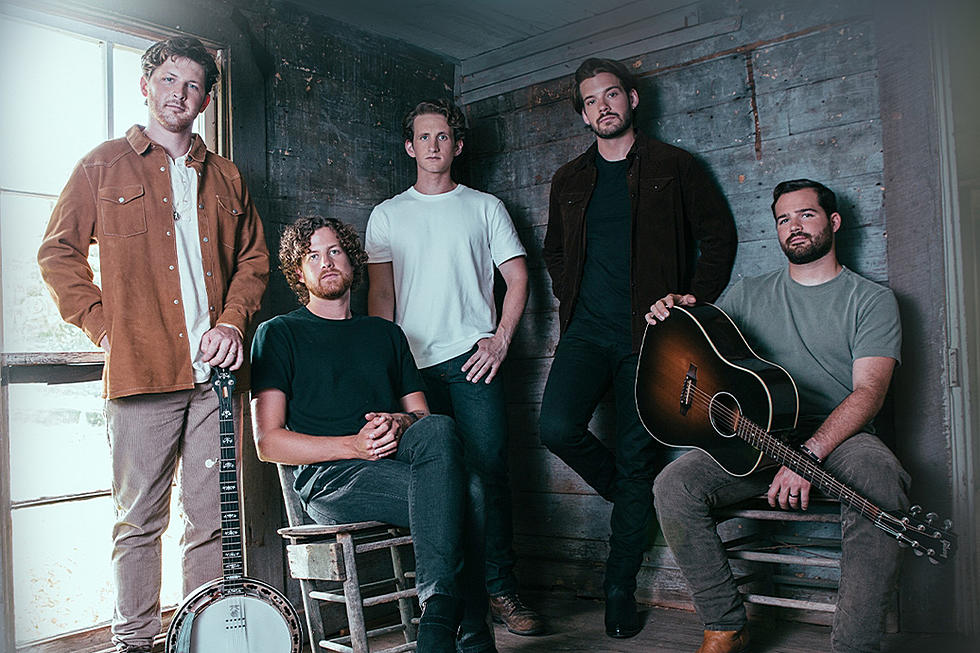 Boy Named Banjo Offer Simple Pleasures in 'What Keeps Me Going' [Listen]
David McClister
Boy Named Banjo offer a few relaxing words of encouragement during "What Keeps Me Going," a gentle reminder that there are rainbows out there.
The group's new song came out of the pandemic as they were finding the simple joys to be most pleasurable. You'll hear that throughout each verse and chorus of "What Keeps Me Going." Maybe it's sitting by the lake while sipping wine. Maybe it's enjoy the silence and a sunset.
Maybe it's an "I love you" from someone you say it back to.
Harmonica player William Reames and banjo player Barton Davies wrote "What Keeps Me Going" with Pat McLaughlin, with Reames late adding, "We work hard to enjoy life."
"Change don't come easy / The world turns so slowly / Lay on your back with your head in the grass / And say you love me only / That's what keeps me going," they harmonize twice for a chorus.
The well-traveled group signed with Mercury Records Nashville in 2020 and played nationwide in the ensuing years. They formed when Reames and Barton met in high school, with bassist Ford Garrard, drummer Sam McCullough coming later. Guitarist and mandolin player Willard Logan came to the band with Reames early on.
Boy Named Banjo have a full touring calendar through June before their shows space out some, perhaps to record an album promised for later this year. In March, the group made their Grand Ole Opry debut.
These Artists Prove Traditional Country Is Alive and Well
These 23 modern country singers prove that traditional country is alive and well. Cody Johnson, Justin Moore, Aaron Watson and newcomers like Triston Marez and Lauren Mascitti are staying true to country music's roots. Scroll down to find an artist you'll love.
More From Taste of Country