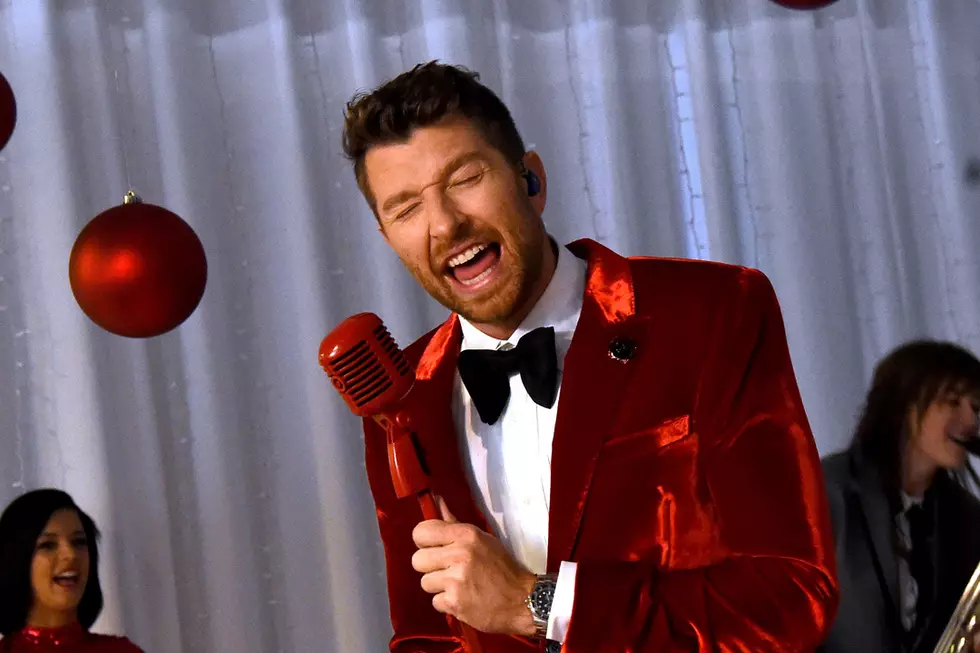 Brett Eldredge Reviving His Christmas Album, 'Glow,' With Deluxe Version
Rick Diamond, Getty Images
Brett Eldredge is celebrating the upcoming holiday season by releasing new music once again this year. The singer has announced the upcoming release of a new deluxe version of his 2016 Christmas album, Glow, as well as some new holiday tour dates.
According to a press release, the deluxe version of Glow will contain five new songs, and the forthcoming release also features an entirely new cover. Working once again at Avatar Studios in New York, Eldredge has recorded new renditions of "Silver Bells," "Sleigh Ride," "A Holly Jolly Christmas," "Christmas Time Is Here" and "Do You Hear What I Hear?"
The original release of Glow in 2016 featured his take on Christmas classics including "O Holy Night," "Silent Night," "Winter Wonderland" and "Baby, It's Cold Outside," the latter of which Eldredge recorded as a duet with Meghan Trainor.
The new deluxe version of Glow will be accompanied by five new Glow Live shows in Canada, Chicago, New York and Nashville.
The Best of Country Christmas Songs, Right Here
"I love Christmas music more than just about anything in the world," Eldredge says. "The (sleigh) ride Glow has taken me on has been so much fun, so now we've decided to make it deluxe! We're also touring with these holiday songs in some of the most magical Christmas cities in North America. I can't wait!"
The deluxe version of Glow will be available for pre-order on Friday, Oct. 12 via Eldredge's official website. The album is set for release on Oct. 26.
Brett Eldredge's Glow Deluxe Track Listing:
1. "Let It Snow! Let It Snow! Let It Snow!"
2. "Baby, It's Cold Outside" (feat. Meghan Trainor)
3. "I'll Be Home for Christmas"
4. "The Christmas Song"
5. "Silent Night"
6. "Glow"
7. "Do You Hear What I Hear?"*
8. "Winter Wonderland"
9. "O Holy Night"
10. "Have Yourself a Merry Little Christmas"
11. "Silver Bells"*
12. "It's Beginning to Look a Lot Like Christmas"
13. "The First Noel"
14. "Sleigh Ride"*
15. "White Christmas"
16. "A Holly Jolly Christmas"*
17. "Christmas Time Is Here"*
18. "The First Noel" (A capella)
* New to the deluxe edition
Brett Eldredge 2018 Glow Live Tour Dates:
Nov. 30 — Windsor, Canada @ The Colosseum at Caesars Windsor*
Dec. 5 — Chicago, Ill. @ Chicago Theatre**
Dec. 11 — New York, N.Y. @ Beacon Theatre**
Dec. 14 — Nashville, Tenn. @ CMA Theatre*
Dec. 15 — Nashville, Tenn. @ CMA Theatre*
* On sale Friday, Oct. 5
** On sale Friday, Oct. 19
Here Are the 100 Best Country Albums of the 2000s:
More From Taste of Country