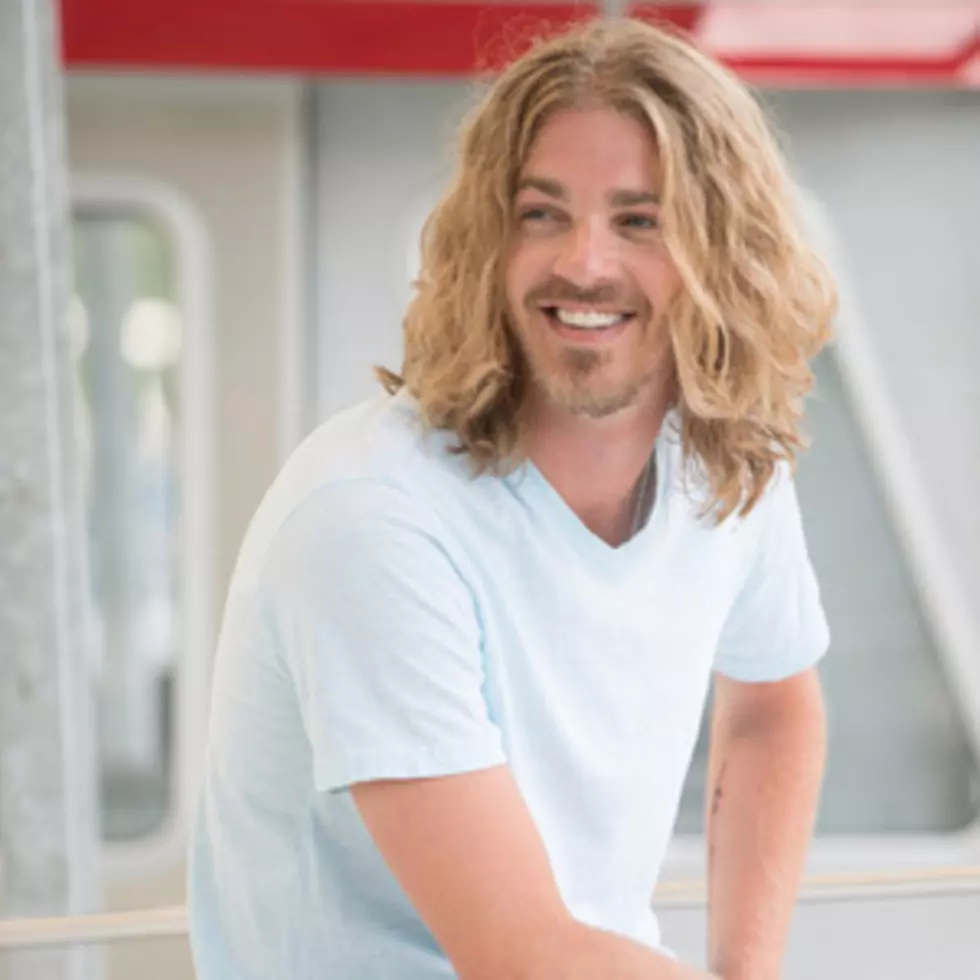 Bucky Covington, 'I Feel Ya' [Listen]
Barefootin' Inc.
Bucky Covington returns to great storytelling with "I Feel Ya," a new single from the Happy Man EP. The breezy country song is sweeter than young love, and just as innocent.
The singer plays a guy trying to keep it cool while his heart is just about ready to burst through his chest. The mellow arrangement counters the nervousness he's trying to hide:
"So you're tapping your feet to the beat in the corner booth / The whole club's getting wild, baby, you're just playing it cool," Covington sings. "It don't take much to read your mind / Because we've making eyes all night / Now you're looking at me like your lips need something to do / And I feel ya."
Fans may find it refreshing to hear a country love song that doesn't mention tight jeans or whiskey. The party is implied, but the song doesn't need booze to heat up.
"Whoa, come on girl, let yourself go / Let's take it out on the dance floor / A little bit of shimmy and a little bit of shake / You're moving in close now you're speaking my language / Hey, the vibe that you're throwing my way / I know what you're trying to say / No need to put it in words because your body says enough / I feel I feel I feel I feel I feel ya," Covington sings during the chorus of "I Feel Ya."
He's a singer with a signature voice and a knack for storytelling. The song showcases both, rolling like a film reel through one's imagination. Sonically it's a little more pop-friendly than some of his early music, but few are going to accuse Covington of being anything but country.
Why Fans Will Love It: There's a sweet innocence to "I Feel Ya" that will play well between any two songs on the radio.
Key Lyrics: "And I'm trying so hard to read your lips / Can't tell if you want a Coke or a kiss / Then a song comes on and your smile says everything / And I feel ya." 
Did You Know?: Bucky's real name is William Joel Covington III. Yep, if not for a nickname he could have been country music's Billy Joel.
Listen to Bucky Covington, "I Feel Ya"
More From Taste of Country