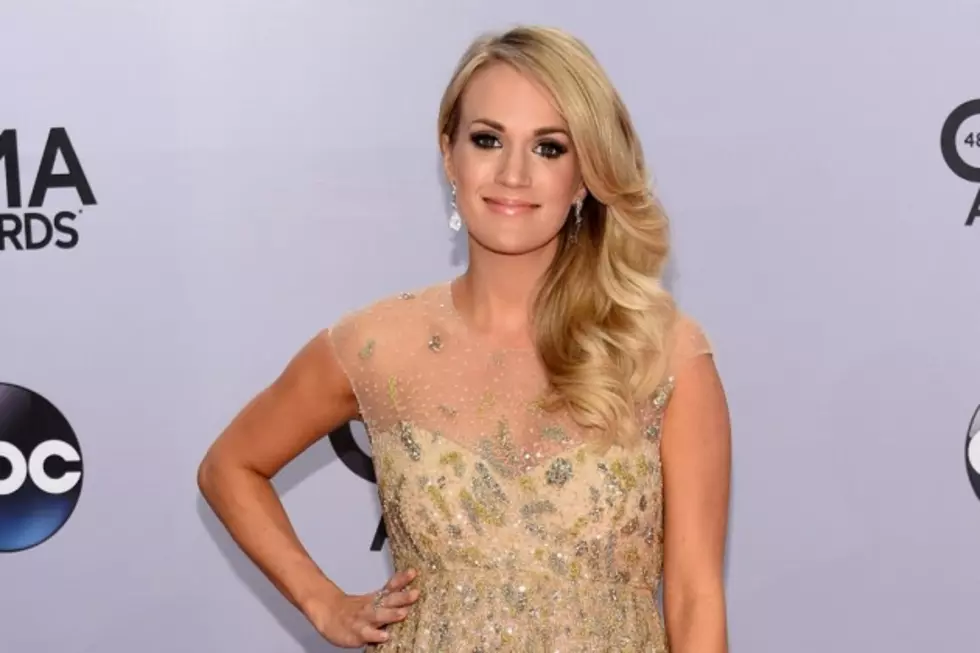 Carrie Underwood Announces She's Having a Boy During 2014 CMA Awards
Larry Busacca, Getty Images
Carrie Underwood let the sex of her baby "slip" during the 2014 CMA Awards on Wednesday night. Actually, co-host Brad Paisley is the one responsible for the "mistake," telling everyone the 'Something in the Water' singer is having a boy.
Early in the monologue, Paisley begged Underwood to whisper the gender of her and Mike Fisher's baby to him, promising to keep it a secret. It worked ... until they started talking about about Garth Brooks' return to the stage. They were excited, to say the least.
"Do you think he'll sign my baby?" Underwood asked.
"We could name him Garth," the 'Perfect Storm' singer responded. Underwood didn't deny it, but did seem to be annoyed ... sort of.
Underwood and Fisher are expecting their first child -- a boy -- in the spring.
See the Top 5 Moments From the 2014 CMA Awards
More From Taste of Country