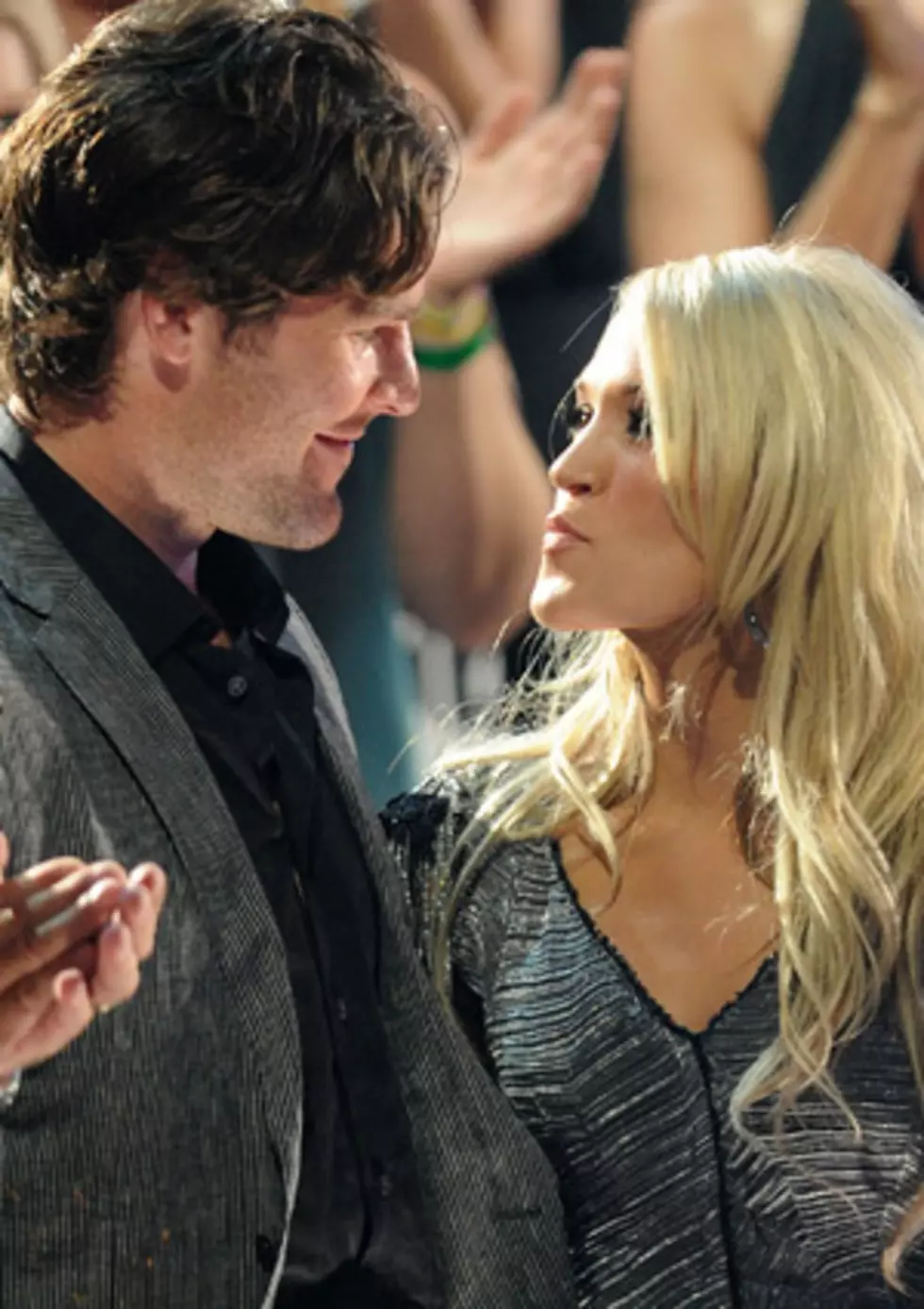 Carrie Underwood and Mike Fisher Expand Their Family With Pups
Country queen and newlywed Carrie Underwood is settling into domesticity, having married her beau, Ottawa Senators' centerman Mike Fisher, on July 10, 2010. Underwood called into two radio stations this week to candidly discuss her home life and what's in store for her in 2011, revealing that she and Fisher are knee-deep in new construction work on their house in Canada and that they are expanding their family -- with a new dog.
When inevitably asked about when she will become a mom, Underwood tells WUSN that she already is a mom, saying, "I have two doggies that I love very much." Underwood also tells KMPS that adopting the shelter mutt is "the only expanding we are doing any time soon." Underwood reveals that her new pooch is "at least half dachshund" and that "her name is Penny because she is copper."
Underwood, a committed vegan who says she doesn't want to be a "groupie wife" following her husband to different cities for his games, discusses the challenges of sharing her living quarters with the fashionable Fisher, revealing to KMPS that their home is "almost done. There is some more to be finished, but it is by far very livable and I am trying to figure out where everything should go. It's amazing since my husband has more clothes and shoes than I do … He is spilling over into my closet space!"
The folks at WUSN also detected a bit of a Canadian accent popping up in Underwood's speech! "It's kind of wherever I am at," Underwood says with a laugh about taking on the inflections of our neighbor to the north, as the long vowels peppered her speech. "I am very malleable as far as what I sound like. If I go back home for a while, I come back using double negatives, saying 'ain't' all the time."
Underwood, who will resume touring May, also says that she is taking January off to regroup. She is enjoying life as a regular gal, saying, "When you come off the road, it's kinda like 'How do I be a person again and how do I live in the real world again where there is grocery shopping and vacuuming and stuff like that you gotta do?' After that, I'll just be writing and seeing where I want to go. It's a big open piece of paper right now."