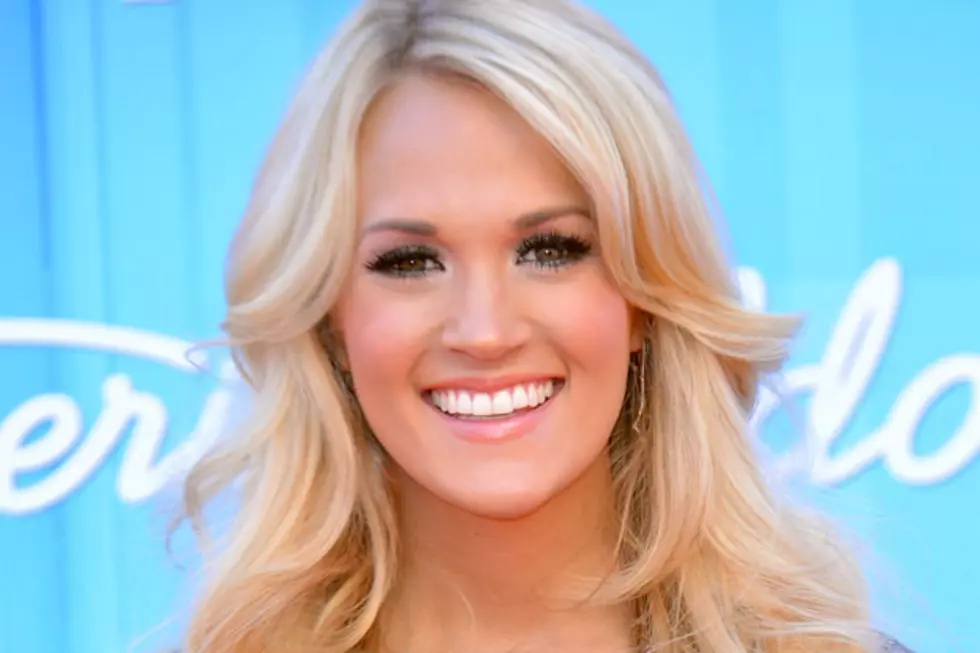 Carrie Underwood Talks About Being Sexy, Gets 'Low' on 'Dateline'
"I feel like good girl who kinda wants to be the bad girl," Carrie Underwood confesses in an interview with Hoda Kotb for NBC's 'Dateline,' which aired this week. "[She] doesn't quite know how to get there, but wishes she was that strong and powerful."
Underwood certainly underestimates herself in both categories. With the release of her fourth studio album, the singer has established herself as a strong female presence in an especiall male-dominated genre. Her transformation from small-town Oklahoma girl to international superstar is striking, but the humble singer still has trouble grasping the idea of being "sexy."
"I don't know sexy -- I'm always like, 'I'm too short,'" Underwood confesses. "We're always our worst critic. I feel good."
She adds with a smile, "I definitely feel better about myself than I did back then," referring to the her days as a fresh-faced newcomer to the music industry after winning 'American Idol' in 2005.
One aspect of her life she does feel completely comfortable with is her marriage to professional hockey player Mike Fisher. Even with their hectic work schedules, the two are still going strong two years later. Underwood does admit that children are a possibility -- just not right now. "I mean, I try not to plan too far ahead," shares the singer. "There's no deadline. We definitely talk about it."
"I'm a live in the moment kind of girl. I'm happy," Underwood says confidently. "That's the best thing. I get to do what I love. It's good."
Underwood is currently promoting her newest release, 'Blown Away,' which debuted at No. 1 on the all-genre Top 200 albums chart with 267,000 copies sold. After her stateside media blitz, Underwood will travel to the U.K. and Australia on her very first overseas headlining tour. The singer will then return to North America to complete a 54-date string of shows in the U.S. and Canada.
From faith to family, to karaoke and mechanical bulls, Underwood certainly offered a memorable interview with the popular morning show host. At one point during her 'Dateline' clip, she even gives her own karaoke rendition of Flo Rida's hit song 'Low,' proving that she's got moves far outside of country music.
Watch Carrie Underwood on 'Dateline'
More From Taste of Country