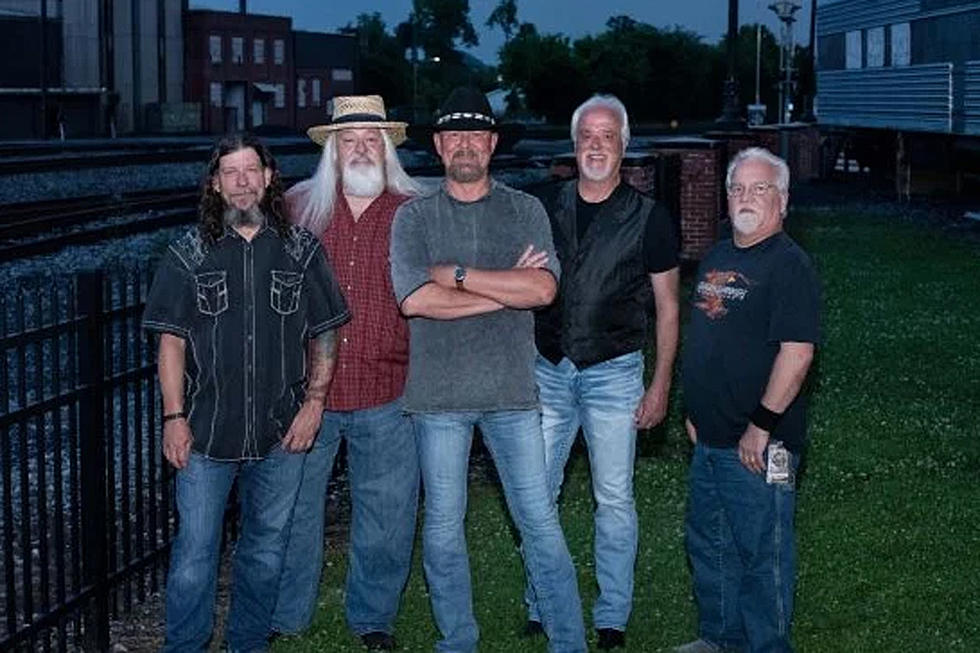 Confederate Railroad Won't Accept Payment From Fair That Canceled Their Show
Yetive Simmons Photography
Country-rock band Confederate Railroad won't be accepting payment from the Du Quoin State Fair, the organizers of which canceled the band's show because of their name. In a statement posted to the band's Facebook page, lead singer Danny Shirley explains that the money from the Illinois fair would come with legal strings attached, and the band is not willing to comply.
Shirley explains in his Facebook post that the Du Quoin State Fair had agreed on June 24 to pay Confederate Railroad "in full" for their canceled performance. The band had agreed to donate the money to a charity directly benefiting the area of southern Illinois in which the fair takes place — "Those 'tax dollars' belong to the people of southern Illinois, and to see some good come from it seemed like the best solution," Shirley explains — but then, a few weeks later, on July 19, the group received "a multi-page conditional legal release" that they would have to sign in order to receive the money.
Shirley does not elaborate as to the details of the rejected release; however, he writes, the band had fulfilled their contractual agreements with the fair up to the point at which Confederate Railroad's concert was canceled. "After months of being referred to as promoters of hate and racism, without one individual stepping forward to cite any such personal occurrence — ever — and 30 years of performing to the contrary: I simply cannot and will not accept this money that requires their conditional Settlement Agreement and Release," Shirley says.
Shirley notes that he hopes to see the money that would have gone to pay Confederate Railroad put back into that region. He ends his statement with a message to the band's fans in the Du Quoin State Fair area:
"I'm forever grateful and humbled by the people of southern Illinois and your words of encouragement are deeply felt. A decision was made for you — one intended to mute your voices and cause you to question your morals," Shirley concludes. "Never apologize for thinking for yourself or let anyone shame you out of your own common sense."
Confederate Railroad had been scheduled to play the Du Quoin State Fair on Aug. 27. After fair organizers canceled that performance in early July, the group was dismissed from the Ulster County Fair in New Paltz, N.Y., where they were slated to perform on Aug. 1, over similar concerns. Nonetheless, Shirley says in a recent interview that the band would never consider a name change.
"All these people who have stood up for us through this, and the millions of people who have bought these records over the years, and especially now, with us being under fire and people taking a stand in our defense, there's no way I'd ever change the name of the band," Shirley tells Rolling Stone Country. "That'd just be a kick in the gut to anyone who ever bought a record by us."
Country Artists Wearing the American Flag
Country Music's Most Political Artists:
More From Taste of Country