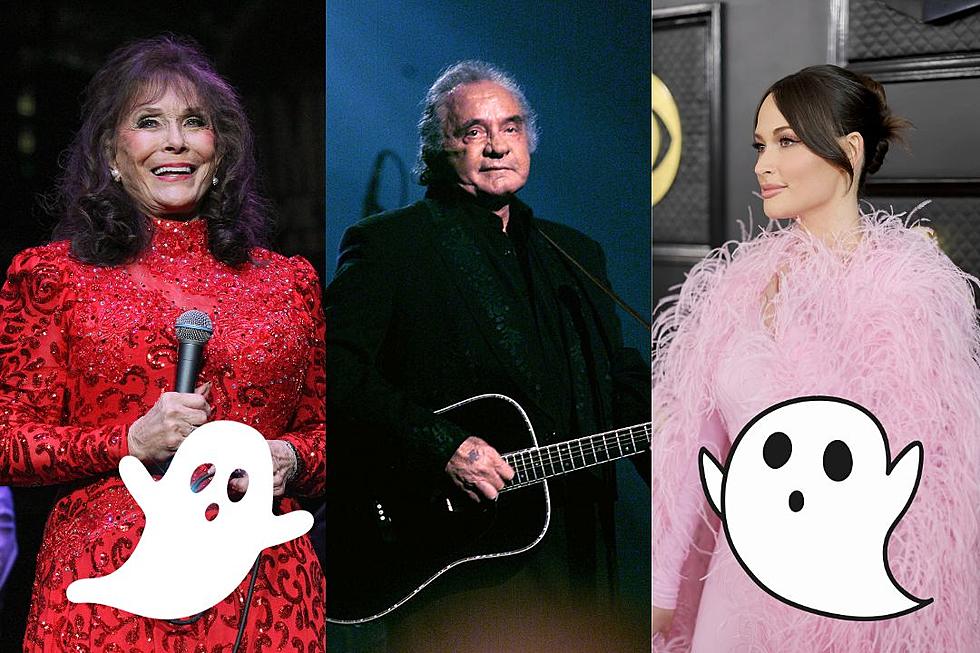 5 Country Stars Who Swear They've Seen a Ghost
Terry Wyatt, Scott Gries, Neilson Barnard
Not many country stars have had a paranormal experience — at least, one that they've talked about publicly — but ghosts and other spooky subject matter are pretty common in hit songs.
Chris Stapleton, Carrie Underwood, Taylor Swift and Alan Jackson are just a few of the artists who've recorded songs about ghosts and being haunted.
Some artists have even taken that a step further: They've enlisted ghostly help in the creative process. For example, Miranda Lambert and the rest of her Pistol Annies bandmates swear that the spirit of Guy Clark once joined them in a writing session.
There are also dozens of stories of haunted places in the country music business, from the halls of Elvis Presley's Graceland to the pews of the Ryman Auditorium. If we included every time the ghost of a country great graced the halls of a country music institution — Patsy Cline, Hank Williams, Sr. or Keith Whitley, to name a few — this list would be hundreds of entries long.
For these five spooky tales, we'll hear from five country legends who had in-person, up-close interactions with the spirit world. Some claim to have had ghostly meetings with country stars, some with family members — and one country legend even came face-to-face with Confederate soldiers!
5 Country Stars Who Swear They've Seen a Ghost
Not many country stars claim to have had a paranormal experience — at least, one that they've spoken about publicly — but there are a few artists who say they've had in-person run-ins with the spirit world. Keep scrolling to read the best country music ghost stories.
Gallery Credit: Carena Liptak
More From Taste of Country