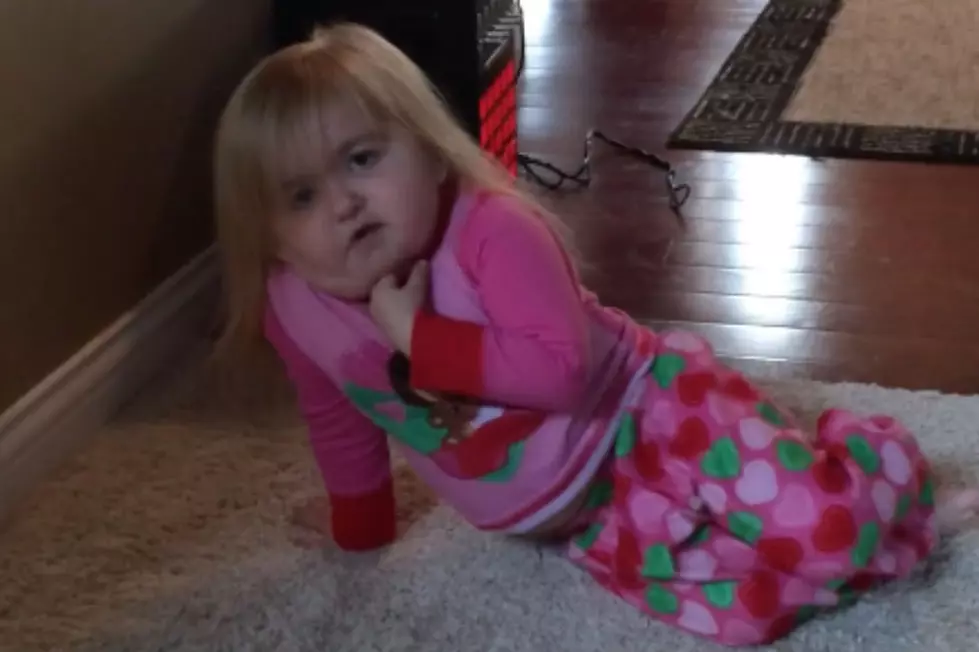 Cute Kids Singing Country Songs: Taylor Swift, 'You Belong With Me'
YouTube
Audrey Nethery loves karaoke, especially when she gets to belt out the lyrics to her favorite Taylor Swift song. The little girl has a rare illness called Diamond-Blackfan anemia, according to People, but she doesn't let that get in her way.
"I'm gonna do some moves, ok Daddy?" Audrey tells her dad, who is recording this clip as she prepares. The music kicks in and so does the 6-year-old's voice and her interpretive dance moves, all while wearing her Dora the Explorer pajamas. If her dance moves aren't enough to make you smile, her little giggle when she pouts about being the girl "on the bleachers" definitely will!
When the chorus comes around, Audrey jumps along to the song with a burst of energy. She is great in front of the camera, even blowing a kiss during the instrumental part. She cradles her "baby" while telling the people watching they belong with her, shaking her hips.
Diamond-Blackfan anemia is a rare, inherited bone marrow failure syndrome. With this disease, the bone marrow doesn't make red blood cells like it should. But Audrey is a little firecracker, and she is stronger than her diagnosis. Taylor Swift would be proud!
More From Taste of Country