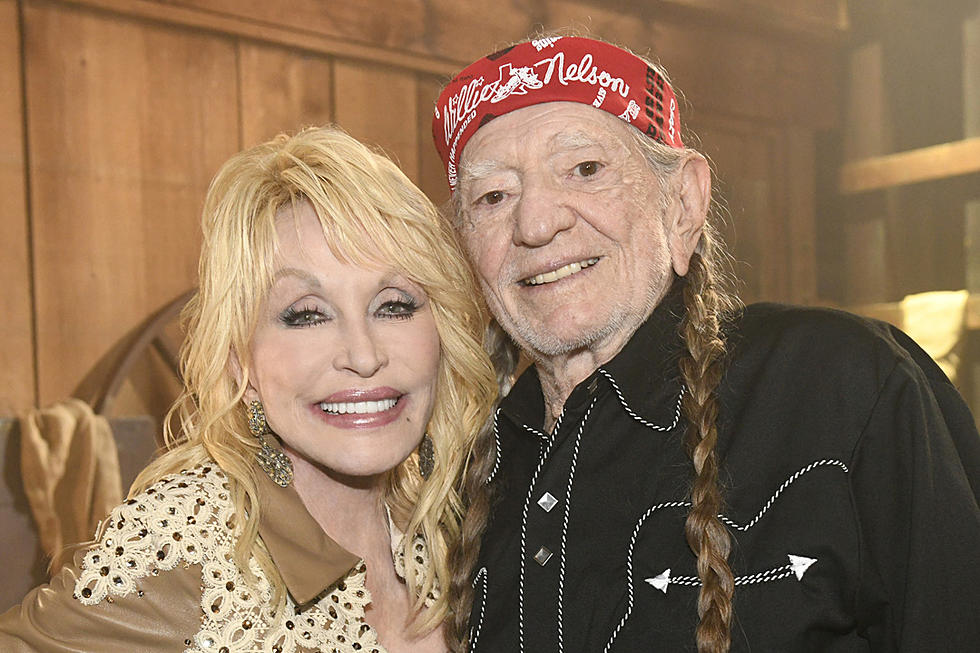 Dolly Parton Has Plans For Willie Nelson' 90th Birthday
Katherine Bomboy/NBC via Getty Images
If Willie Nelson hasn't gotten a birthday phone call from Dolly Parton yet, he'll get one soon. The younger of the two country music legends says she'll be looking for him on Saturday (April 29), his 90th birthday.
She may even sing "Happy Birthday" to him, if he's lucky.
"Willie's always been so generous and so supportive of me, and I've always loved Willie and always will," Parton tells Taste of Country after a conversation about her new children's book, Billy the Kid Makes It Big. "So I'm just hoping he has a great and happy birthday."
Related: Yes, Dolly Parton Babysits + She's Everything You'd Expect
Despite the 13-year age gap, both Nelson and Parton were newcomers in Nashville at about the same time, so when they get together like they did last year to tape a Christmas special at Dollywood, they may get a little nostalgic.
"All through the years, Willie and I have been friends," she says. "We started on the same record label, worked for the same people when we were both younger."
Nelson enjoyed success before Parton, putting a song on the Billboard Country Airplay chart about four years before she got one (in 1966). For over 50 years, both have been as synonymous with country music as George Washington is to U.S. presidents.
If Nelson doesn't answer when Parton dials this weekend, she may want to forgive him. His two-day 90th birthday bash is set for Saturday and Sunday (April 30) at the Hollywood Bowl in California. Neil Young, Chris Stapleton, Snoop Dogg and the Chicks are among the performers.
15 Country Artists Who Deserve to Be in the Rock & Roll Hall of Fame
With Dolly Parton's 2022 induction into the Rock and Roll Hall of Fame — and, even more recently, Willie Nelson's nomination for the 2023 class — it's clearer than ever that country artists have a place in the Cleveland-based institution's hallowed halls. But the Rock & Roll Hall of Fame has always shown love to country performers, to a certain extent: Johnny Cash, Chet Akins, Brenda Lee, the Everly Brothers and Hank Williams are all past inductees.
Based on the criteria the Hall has set forth, that nominees should be acts who have had "a profound impact on youth culture," there are still many more country artists who deserve their spot in the Hall. Flip through the gallery below to see Taste of Country's top picks for who the Rock and Roll Hall of Fame should induct next.
See Willie Nelson Pictures Through the Years
See photos of
Willie Nelson
's life and career through the years, beginning with his clean-shaven look of the 1960s to the 2020s.
More From Taste of Country