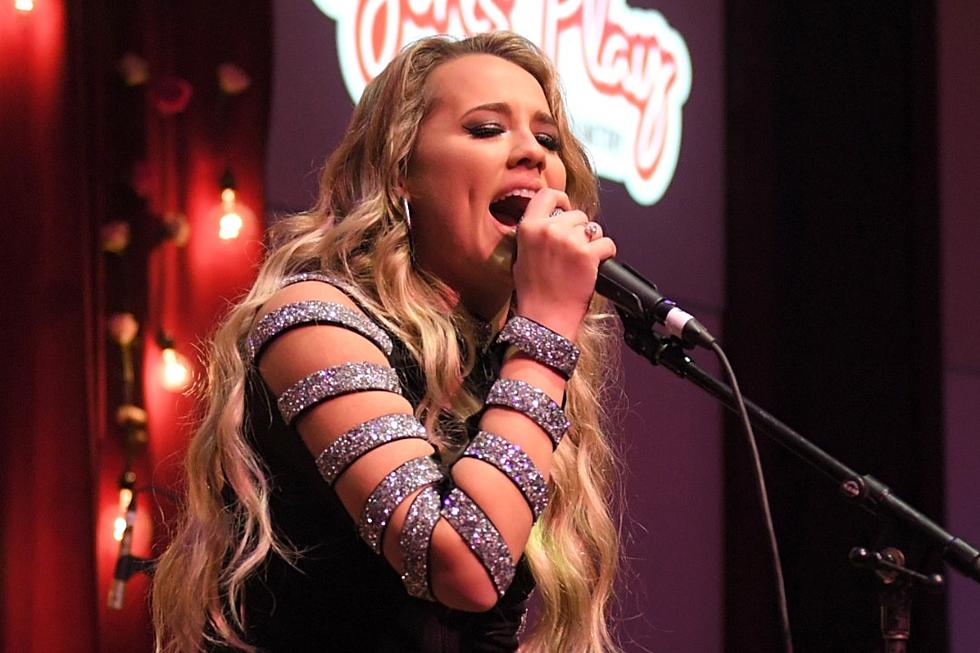 Gabby Barrett Shares Details of Wedding to Cade Foehner, New Music Plans
Kevin Winter, Getty Images
Gabby Barrett skyrocketed to fame on the 2018 season of American Idol, and now she is releasing her original music and showing the country music industry just who she is. Taste of Country recently spoke to the rising star about her new music, as well as her upcoming wedding to fellow Idol alumnus Cade Foehner.
The couple met and fell in love during the show. Foehner proposed to Barrett in March in the exact same room of the hotel where they first met while taping the show.
They're currently planning their wedding, and just like most ladies out there, Barrett is using an app to help plan. "Pinterest is awesome," she says enthusiastically. "You can get so many wonderful ideas. The wedding will be more intimate with just close friends and family. We're excited!"
Since they're both artists, music will play an important role in their wedding. They haven't quite come to an agreement on what songs they'll include.
"I'm not sure yet," Barrett says. "We've started to throw a few ideas back and forth. I'd say something Dan + Shay, he'd say something Star Wars, so we'll see!"
Do You Remember These Stars' American Idol Auditions?
The singer's latest release and first music video post-Idol is a tale of a scorned ex, "I Hope."
"I went into the writing session wanting to write about a bad breakup," Barrett recalls.  "Zach Kale and Jon Nite, who co-wrote it with me, said, 'Let's act as if the girl is wishing the guy well.' I said, 'That's not really how girls think after a guy does us wrong.' So instead, we decided to write about the things girls really do want to say in that situation."
Though her time on American Idol has ended, Barrett still keeps in touch with the cast. "The judges have been so supportive and amazing even after Idol. With Luke (Bryan) taking me up on stage to sing with him at Heinz Field, in Pittsburgh, Pa., to Lionel (Richie) posting about my new single "I Hope," and Katy (Perry) tweeting me and always been so supportive, they're just a kind group of people. I am very close with the whole cast; the Top 5 of us from Idol are still super close, especially Cade and me. Wink wink," she says with a laugh.
She recently played at an event for Let The Girls Play, an organization in Nashville that formed to draw attention to the lack of opportunities for females in country music. Barrett stays informed about which female artists are leading the genre.
"I've been keeping up with the conversation," Barrett admits. "Seeing the progress with such talented ladies like Kelsea (Ballerini), Maren (Morris) and Carrie (Underwood) getting their foot in the door and getting airplay, that's definitely exciting, and something I'm honored and hopeful to be a part of."
Barrett has big plans for the rest of the year, with more music and possible live dates coming.
"I'm so excited about (them)," Barrett shares. "I am planning to release another single in the next month or so, and you might be able to catch me on the road this fall!"
When asked what fans can expect from a Gabby Barrett show, her response is swift.
"High energy and total entertainment, maybe some confetti sticks. Hold on to your seats!"
How Many of These American Idol Finalists Do You Remember?
More From Taste of Country