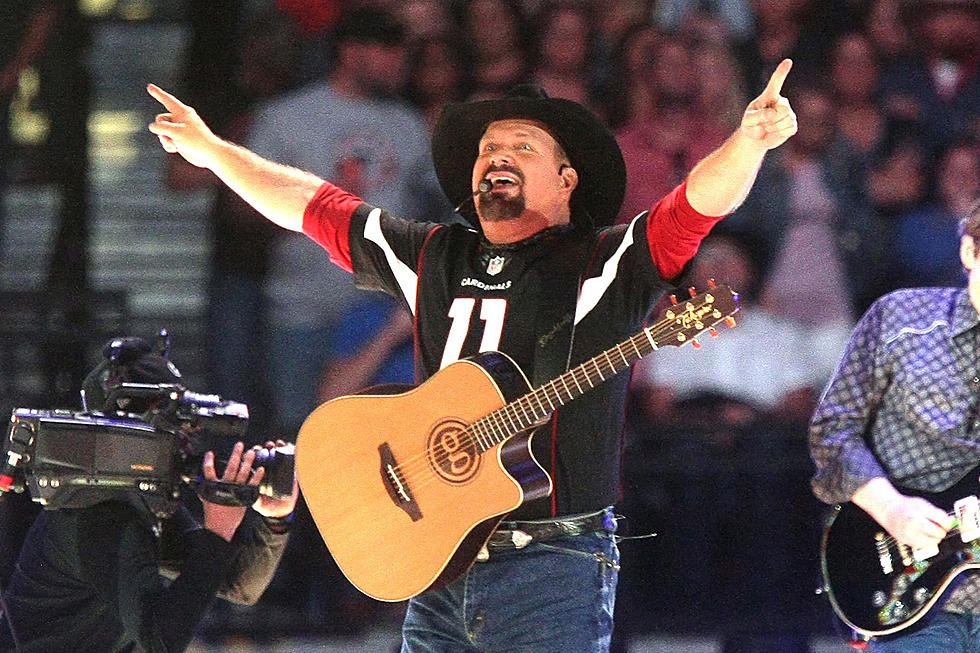 Garth Brooks Named Country Music's Best Living Performer
John Medina, Getty Images
Garth Brooks was named country music's best living performer this week during Ep. 1 of Certified, a new video series on Taste of Country.
A trio of country music panelists chose 15 possible candidates for the title, and eliminated each one at a time until just one artist remained. There was just as much arguing and name-calling as you'd expect, but somehow, in the end, Brooks was a consensus pick. Watch for yourself or see a gallery of the Top 15 below.
Stephanie Quayle, Patrick Thomas and Carena Liptak were the three panelists for Ep. 1 of Certified.
Together they created a list of 15 artists to choose from.
Every panelist had one "block" to use. This prevents an artist from being eliminated.
The Country Music Hall of Famer's live show is well-documented, with every tour out-sizing the last until he decides to pull it back for an intimate, acoustic show. That's what he'll do in Las Vegas in 2023 — the Garth Brooks/Plus One residency follows his multi-year World Tour of stadium shows.
It's this versatility that made him such an easy choice for our panelists, although it wasn't unanimous. Kenny Chesney and Carrie Underwood topped individual best living performer lists, but the unique rules to Certified made it impossible for all three to hang on to the final round.
George Strait, Eric Church and Brad Paisley are three more iconic acts that were considered. So, too. were newcomers including Lainey Wilson and Cody Johnson. Future episodes of Certified will aim to settle debates over the best drinking songs, best vocalists and most underrated legends.
Country Music's Best Living Performers, Ranked — Certified
Who is country music's best living performer? It's a debate country fans have all the time, and there are passionate arguments for any one of a couple dozen stars. Taste of Country's new video series certifies this water cooler discussion.
Singer
Stephanie Quayle
, radio host
Patrick Thomas
and ToC writer
Carena Liptak
assembled 15 candidates and eliminated one at a time, round-robin style. Everyone had one block to use, which means each panelist could stop someone from eliminating an artist.
WATCH
the full video on YouTube or check out the results below.
More From Taste of Country