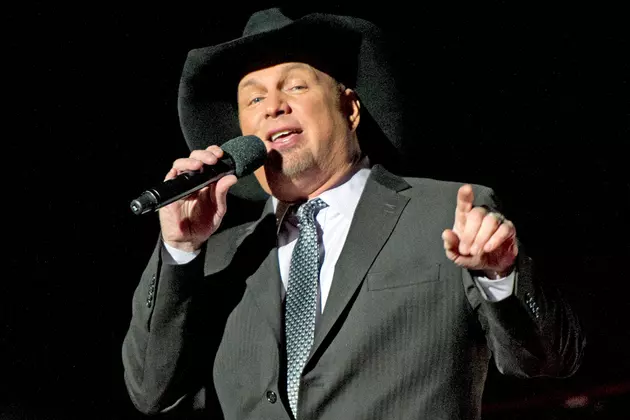 Garth Brooks Would Perform at Trump Inauguration: 'It's Always About Serving'
Pool, Getty Images
Garth Brooks didn't come out and publicly endorse anyone during the bitter 2016 presidential campaign, but now that it's over, he says he would perform at the inauguration of President-elect Donald Trump if he was invited.
TMZ caught up with Brooks when he was performing at the annual lighting of the Christmas tree in Washington, D.C., and asked the country megastar and reigning CMA Entertainer of the Year if there was any chance he'd sing at Trump's inauguration.
"I don't know ... I haven't been asked," Brooks replied.
Pressed if it was possible if he was asked, Brooks said, "It's always about serving. It's what you do."
Brooks generally doesn't involve himself in the celebrity political endorsement game, but he has called for unity among Americans during hotly-contested elections before. In 2011, while performing at the Points of Light Institute's ceremony honoring former President George H. W. Bush at the Kennedy Center, he made waves after CNSNews.com asked him if President Obama was living up to his expectations, saying Obama was "trying his heart out."
"I love him to death and I fully support him and I just wish him well because it's got to be hell in that office," he added, much to the consternation of many conservative country music fans.
He called for more civility in the political process, saying, "The whole political system kind of has me concerned right now to tell you the truth ... For me, it's if my guy didn't get in then I drag my feet for four years and we don't get anywhere and if my guy gets in, you drag your feet for four years and we don't get anywhere."
"We've got to stop doing that," he added. "Once we get there let's try to be four years down the road further than we were and let's see what happens. Let's all work together -- and that's kind of what this is all about tonight."
Here's What Others Stars Said About the 2016 Election
Which Country Star Should Be President? Fellow Singers Decide!
More From Taste of Country