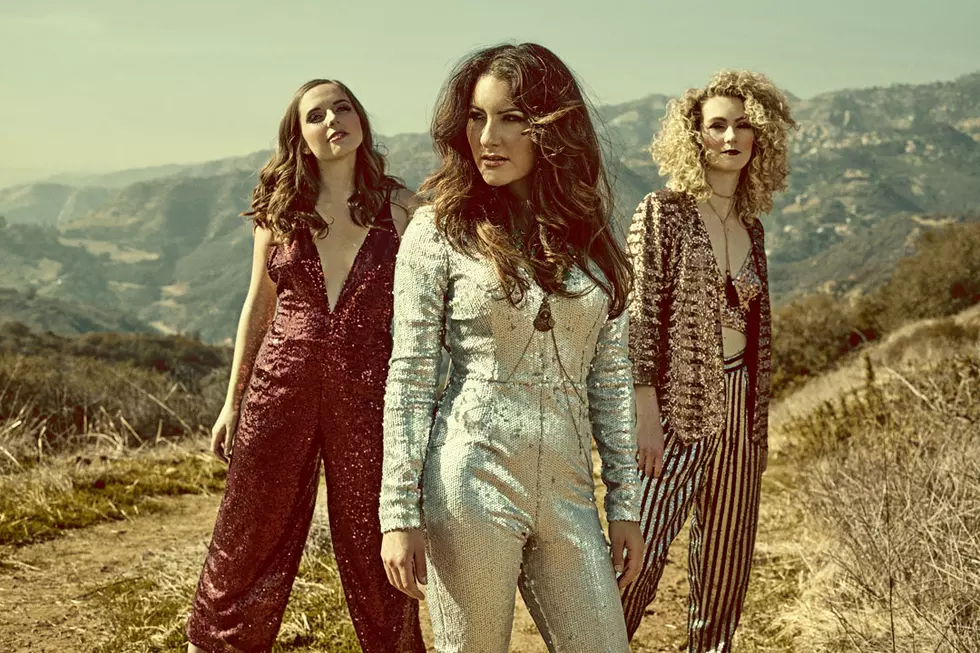 Honey County and Spencer Crandall Partner for 'Under Your Influence' [Exclusive Premiere]
Courtesy of 117 Entertainment Group
Country trio Honey County's new song "Under Your Influence" will be featured on the Paramount Network on Wednesday night (Aug. 21). The mid-tempo love song is a collaboration with singer/songwriter Spencer Crandall but — as you'll hear during this exclusive Taste of Country premiere — the fourth voice only sharpens the harmonies the "Country Strong" singers rely on.
Guitar and soft percussion open "Under Your Influence" as the trio set a late night, romantic mood. "It's a chemical, physical reaction / Your love is like a tidal wave crashing / Into me, falling deep / Making my heart beat," Honey County sing before Crandall joins for a cathartic chorus.
After placing songs on Nashville, the NFL Networks's Total Access and on Radio Disney, Honey County found a home for "Under Your Influence" on Paramount Network's Yellowstone, a Kevin Costner-led drama that spotlights the often vicious use of force to defend land in Montana. The series is in its second season but has been picked up for a third. Wednesday night's episode is called "Enemies By Monday."
"Got me under your influence / But baby I'm into it / Don't know how you do it / But just a look yeah, that's all it took," Honey County sing during the chorus of "Under Your Influence. "It ain't the wine I'm sipping / Yeah there ain't no records spinning / It's everything you're doing / That's got me hooked, yeah that's got me hooked / Under your influence." 
Crandall, a country singer from Denver best known for a song called "Ain't Working for Me," sings the second verse and weaves in and out of the song until the end. The song is being released for the first time and represents the next chapter for the trio after releasing an EP called High On the Radio in February.
See the Top 10 Songs of 2019, So Far
More From Taste of Country