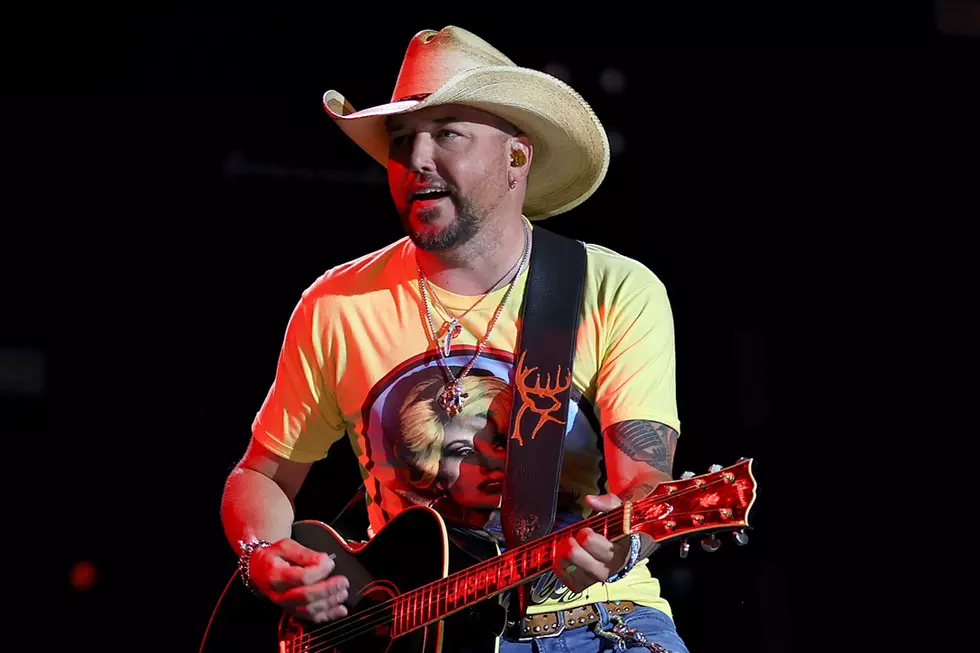 Jason Aldean Has Strong Feelings About Who Should Win 2023 ACM Entertainer of the Year
Jason Kempin, Getty Images
Jason Aldean would be thrilled to win another ACM Entertainer of the Year award, but he might not get his own vote.
The singer says he's honored to be one of the seven Entertainer of the Year nominees for Thursday's (May 11) Amazon Prime broadcast.
"Especially at this point in my career," he tells Taste of Country.
"Sometimes you got all these newer guys coming up and it's like, maybe our heydey of getting some of those kind of things has kind of passed. So when you get one it's really cool and exciting."
Related: 2023 ACM Awards Nominations Revealed: See the Full List
When pressed on who he'd pick if he couldn't vote for himself, Aldean praised all the nominees, but tells Taste of Country Nights host Evan Paul, "It's hard to look past Morgan (Wallen) at this point."
"I mean, what else do you gotta do?"
"I feel like I was at that place at one point," he adds, "where you feel like you're the hottest thing going, and then it's like if you don't win, you're sitting there going, 'What does it take?'"
"For me, Morgan would be the guy that I would look at and go, 'He's been hotter, bigger than anybody else in our genre.' That's who I would think should get it."
Continuing the conversation, the "Tough Crowd" singer recalls times when he's been in the crowd and the artist everyone thought would win didn't win. "It's almost a little awkward, honestly," he admits.
Aldean joins Lambert, Combs and Brown as 2023 ACM Awards performers. Wallen was scheduled to perform, but had to cancel after being placed on vocal rest, meaning his tour has also been postponed for the next six weeks.
2023 ACM Awards Nominations: Biggest Snubs + Surprises
The biggest change going into the 2023 ACM Awards is that there are
seven
Entertainer of the Year nominees instead of five. Still, we found five artists who have every right to feel surprised by Thursday morning's (April 13)
nominee announcement
. See our full list of
ACM snubs and surprises
below.
2022 ACM Red Carpet Pictures
Country stars brought glitz, glamor and drama to the red carpet ahead of the 2022 ACM Awards
More From Taste of Country