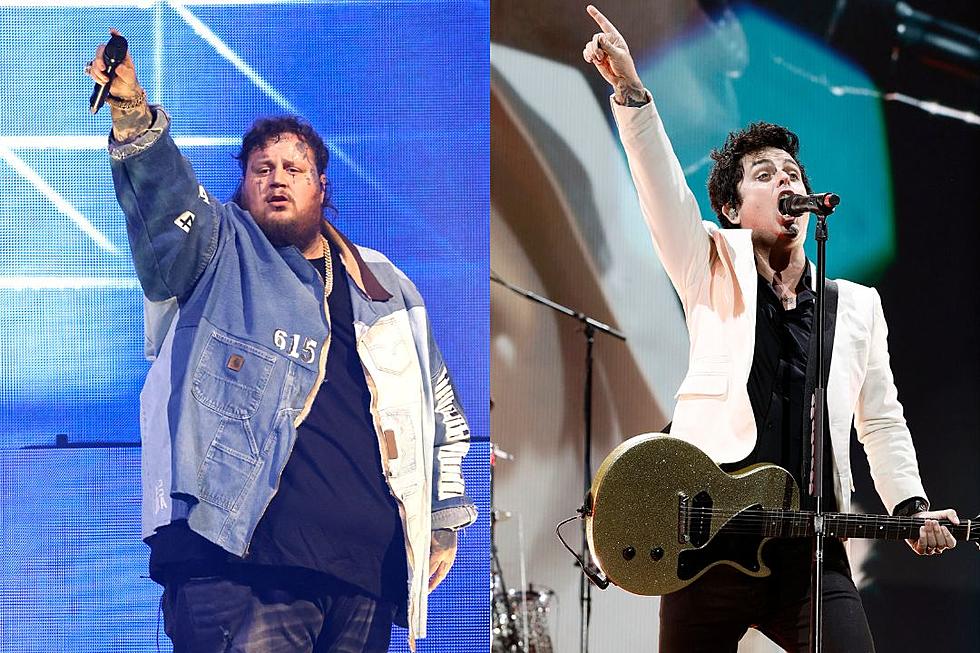 The Jelly Roll/Green Day Mashup You Never Knew You Needed [Listen]
Jason Kempin ,Christopher Polk , Getty Images
Jelly Roll is no doubt taking over country music — his singles are scoring huge downloads, and his album, Whitsitt Chapel, is making headway on the album charts.
Not only is Jelly Roll big in country music, his songs are also crossing over to the rock and pop side of the charts. With that in mind, a wedding DJ and viral remix artist by the name of Joe Zahn — A.K.A. Mr. Wired Up — has made a Jelly Roll/Green Day mashup that people are going crazy over.
This mashup DJ took Jelly Roll's "Need a Favor" and mashed it up with Green Day's "Brain Stew," a song released by the band in 1995.
The a capella version of "Need a Favor" starts the mashup, then the unmistakable heavy electric guitar riffs from "Brain Stew" kick in and take it to another level. Finally, when the drums come around, the song takes on a whole new attitude and swagger that most people in the comments section are in favor of.
Among the commenters? Jelly Roll himself.
"You're a hero for this," he says.
As with everything on the internet, there are for sure some haters in the comments section: @b_rockowen writes, "Don't ruin Green Day with that crap."
Whether you love both the Jelly Roll and Green Day songs together, as standalone songs in their purest form, or just one of the two songs, one thing is for sure: It takes some talent by all parties involved to create these songs and mashups, and the final outcome seems to be one that is being enjoyed by many.
Evan Paul is the host of Taste of Country Nights, a syndicated radio show heard on more than 120 country radio stations nationwide, every night from 7PM to midnight. He plays the best new country music and interviews today's top stars, like Luke Combs, Miranda Lambert, Dan + Shay, Keith Urban, Carrie Underwood, Luke Bryan, Chris Stapleton, Lady A, Morgan Wallen + more! 
10 Things You Didn't Know About Jelly Roll
The
Jelly Roll: Save Me
documentary on Hulu tells
Jelly Roll'
s complicated life story and spares no details. He's shockingly honest about addiction, prison, his childhood and his insecurities. Here are 10 key takeaways from the project.
9 Country Stars Who Grew Up Rich
The son of a rock star, the daughter of a famous actor, a son of a car dealer and two wealth managers' kids are among the country artists listed below. These nine country stars grew up rich, but that doesn't mean they didn't work hard to get where they are today.
10 Can't Miss Items From Eric Church's Country Music Hall of Fame Exhibit
The new
Eric Church
exhibit at the Country Music Hall of Fame is a treasure chest for his longtime fans.
More From Taste of Country