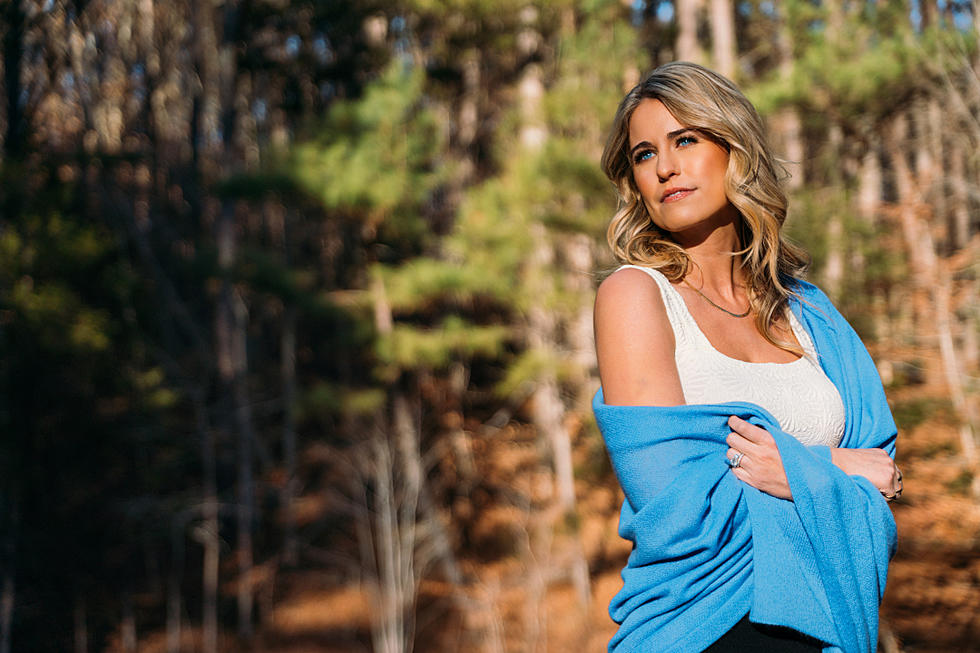 Jillian Cardarelli's New Song Proves That Everyone Has a 'Country Side' [Exclusive Premiere]
Dusty Barker
Jillian Cardarelli has been asked the same question for a long time:
"How could a girl from New England go into country music?" Cardarelli muses aloud during a recent interview with Taste of Country. "It really doesn't go together."
But oh, how it does.
The sweet songstress from Massachusetts has long made the country music genre her home via songs including "What's It Gonna Take," "Strong" and "If You Had a Heart." And with her new single, "Country Side," Cardarelli sings of this sweet dichotomy that makes up so many of our own lives.
It even made up the lives of the writing team on the song. which included Cardarelli, Tina Parol and King Calaway's Simon Dumas.
"We're all not from the South, but we all love country music," Cardarelli says of the writing team on "Country Side," premiering on Taste of Country. "Country music is just about an everyday real-life story. It's just those stories about hard work, love, loss, happiness and heartbreak that everybody can relate to, no matter where they're from."
The lyrics of "Country Side" reference a total of 15 country songs from artists including George Strait and Rascal Flatts that all had some sort of effect on the lives of the song's writers, especially Cardarelli.
"My grandfather was stationed in Georgia during World War II, and he fell in love with country music, so that's all I really grew up listening to," Cardarelli explains. "But to be honest, it never really occurred to me that it could be considered geographical. As I got older, I fell in love with the storytelling of country music. It's truly a universal language."
Making the song even the sweeter is its music video, also premiering exclusively on Taste of Country. Filmed at a friend's property in a rural community called Leiper's Fork just outside of Nashville, Cardarelli says that she wanted to keep the video quite simple and laidback. But of course, like any country song, there was a plot twist.
"It was the beginning of January, so it was a very cold and I was shivering the whole time," she says with a laugh. "We powered through, though. The sun was out and the perfect day for it, even though it was a little chilly. It was all worth it."
The 50 Saddest Country Songs of All Time
Each one of the 50 saddest country songs of all time tells a story. Some of those stories are about the pain of heartbreak, while others explore the grief of losing a loved one. Some are about more unconventional subject matter -- from infertility to the loss of the beloved family dog -- while others tap into the universal subjects of heartbreak and loneliness. Flip through the gallery below for a list of the saddest country songs, ever.
More From Taste of Country