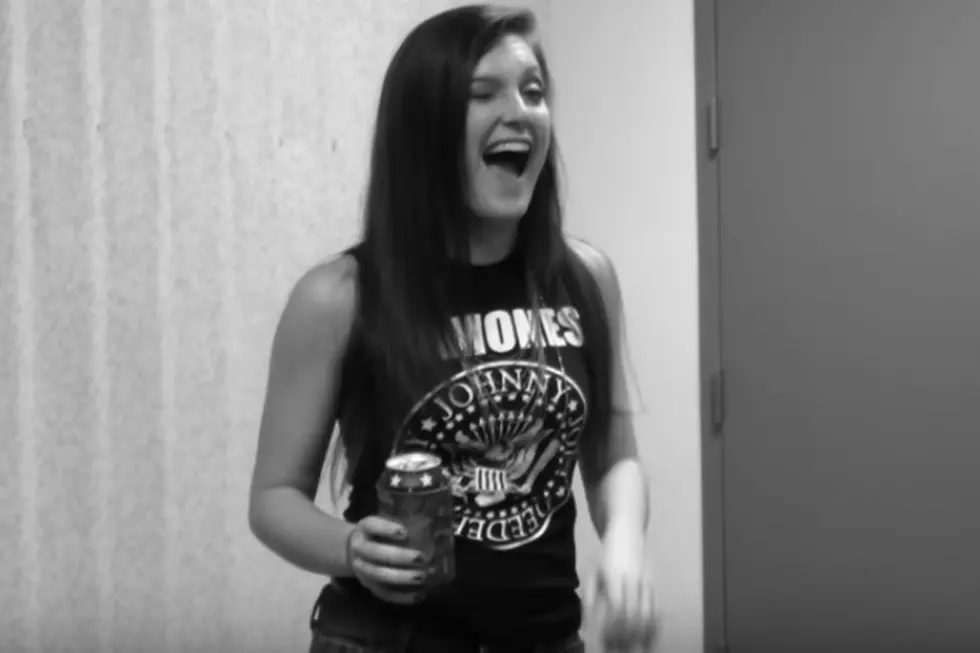 Kasey Tyndall Debuts With 'Everything Is Texas' Lyric Video
Kasey Tyndall via YouTube
Kasey Tyndall has come a long way on her journey in Music City. The singer-songwriter has just released her debut single, "Everything Is Texas," accompanied by a lyric video.
Just one year after moving to Nashville, the #LetTheGirlsPlay artist managed to land songwriting sessions with Neil Mason of the Cadillac Three, Doug Johnson ("Three Wooden Crosses," "Love Like Crazy," "Skin") and Driver Williams from Eric Church's band.
She also inked a publishing deal with Sony/ATV and signed with William Morris, which allowed her to perform more than 100 shows in 2016 -- including runs with Kane Brown, Granger Smith, the Cadillac Three and Casey Donahew -- all without releasing any original music.
The latter changed on Feb. 3 when Tyndall, who was Taste of Country's featured LTGP artist in April 2016, released "Everything Is Texas." The song, which was produced by "Home Alone Tonight" writer Tommy Cecil, is an ode to a lover who vanishes with no explanation.
"This is my first release so it's a special time that I'll remember forever," says Tyndall in a press release. "I've been on the road for the past year and we get a great reaction each night after playing this song live, so it's nice to finally have it out. I've waited a long time for this, but it's worth the wait."
The rock-inspired country singer is a regular at the Monday night #LetTheGirlsPlay writing rounds, presented by Song Suffragettes. The all-female acoustic show spotlights talented newcomers in country music while creating a safe space for women to share their ideas and music. October's #LetTheGirlsPlay artist Anna Vaus landed a few shows opening for Brandy Clark when the "Girl Next Door" singer saw her talking about her influences. Kalie Shorr is another woman from the group who signed a publishing deal and has found success at satellite radio with her first single, "Fight Like a Girl."
Taste of Country was a proud supporter of the #LetTheGirlsPlay movement at a time in country music when obstacles for women seemed to be mounting. We continue to support women at every level of the business, with monthly profiles and weekly cover performances spotlighted. The weekly Song Suffragettes shows happen at the Listening Room in Nashville at 6PM.
Watch Kasey Tyndall Sing Her Song "Babydoll"
More From Taste of Country