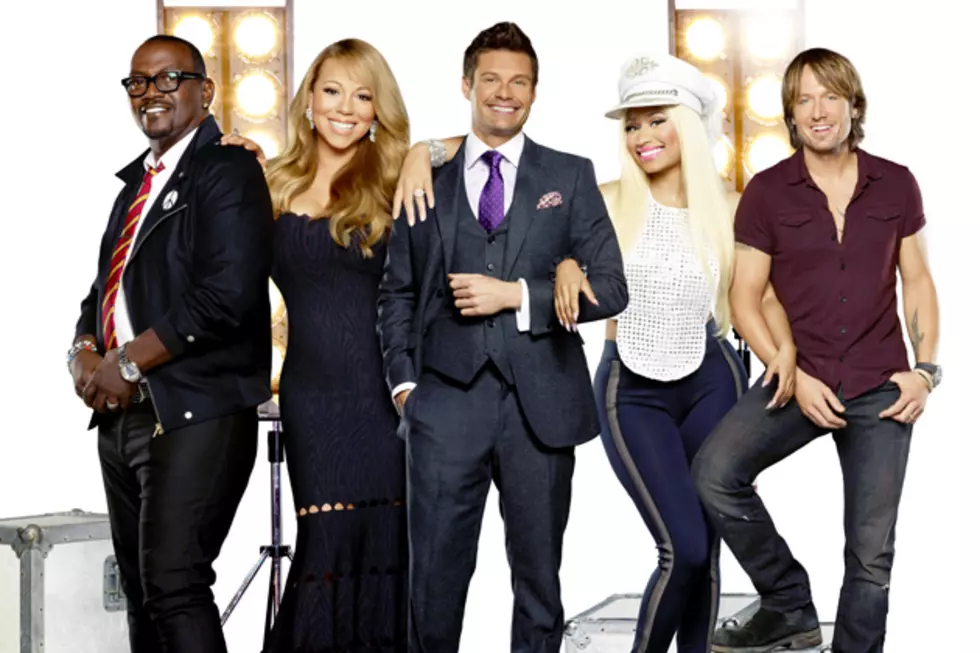 Are Keith Urban and His Fellow 'American Idol' Judges All Getting Fired?
FOX
After a season of plummeting ratings, all four 'American Idol' judges will be fired and replaced -- along with one of the show's main producers, according to the latest rumors.
The Wrap reported Thursday (May 9) that "an individual with knowledge of Fox's plans" told them exclusively that Keith Urban, Nicki Minaj, Mariah Carey and even Randy Jackson will not be asked back for the show's thirteenth season. Longtime Executive Producer Nigel Lythgoe is also reportedly getting the axe as part of Fox's quest to re-connect with the show's original demographic.
"All four are gone," the insider reportedly told the source. "They feel they've lost their core audience and they want it back."
The show has been in a dramatic ratings slump all season, but it's still an enormous profit center for Fox, earning more than three-quarters of a billion dollars in ad revenue last year. Still, with profits down, Fox may no longer be willing to shell out the money for big-name judges that it has in the past, according the source, who adds that Jennifer Lopez will not be asked back as has been rumored. Lopez reportedly earned $15 million as an 'Idol' judge, while Carey pulls in a whopping $18 million and Minaj an estimated $12 million.
"No more big checks for divas," the insider claims.
No names have yet been floated for replacement judges, should this gossip be true. Fox and FreemantleMedia, which produces 'Idol,' declined comment, as did a representative for Urban, according to the Wrap. Representatives for Jackson, Carey and Minaj did not immediately respond to requests for comment, either.
Update: On Thursday afternoon, Randy Jackson officially announced that he's leaving the show -- on his own accord. "Yo! Yo! Yo! To put all of the speculation to the rest, after 12 years of judging on American Idol I have decided it is time to leave after this season," he tells E! News. "I am very proud of how we forever changed television and the music industry. It's been a life changing opportunity but I am looking forward to focusing on my company Dream Merchant 21 and other business ventures."
More From Taste of Country