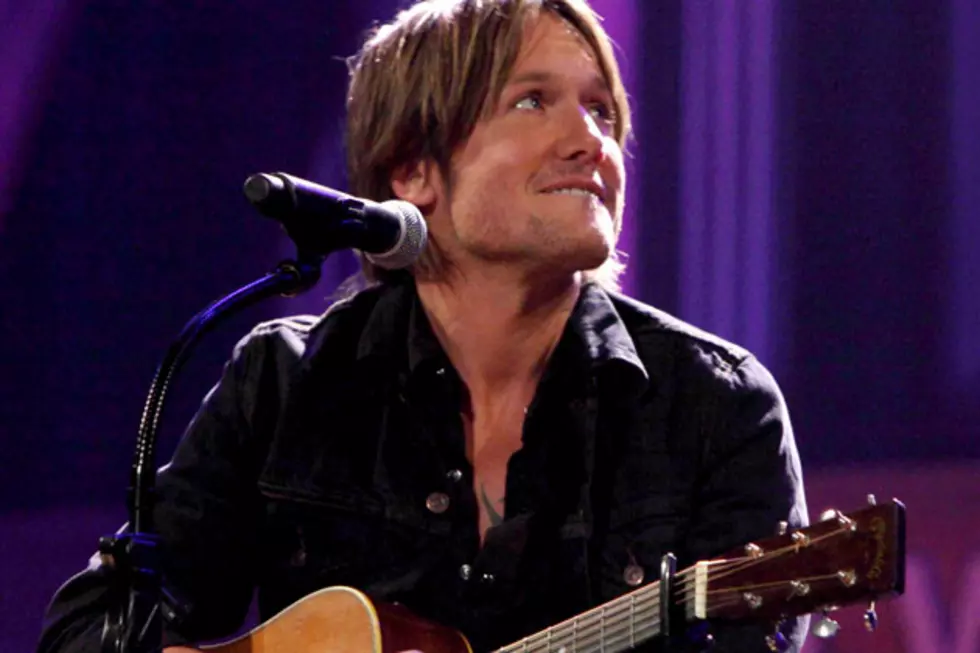 Keith Urban Not Returning to 'The Voice' Until His Album Is Done
Although Keith Urban has fully enjoyed coaching talented singers on 'The Voice' in Australia, there's no chance that the 'You Gonna Fly' hitmaker will trade in his guitar for a permanent reality TV contract anytime soon. While Urban would be thrilled to do another season of 'The Voice,' he told Australian radio's Kyle & Jackie O Show that making music is still priority No. 1.
"My thing is making sure I have an album done," Urban said. "Mostly I'm just going to be in the studio for the next [few] months. If the record comes together the way I hope it does, I'll definitely be there [on 'The Voice] next year, and if it takes longer, then I'll have to figure out how I can make it work."
Urban hasn't said for certain when his next disc will hit shelved, but he did say earlier this year that he's working 'feverishly' to explore new stories in his life and work with talented songwriters for the album.
"My intention for the record is to start exploring the stories in my own life," the hitmaker said. "There's plenty of them, and I've been through a lot of things and there's a lot more of that exploration that's happening already. I think it is taking shape a little bit. It feels like it's the first one."
If all goes according to plan, Urban will commit to another season of 'The Voice.' But even if the 44-year-old country star has to ditch his reality television gig, he promises that he'll still support 'The Voice.' and those who try to achieve success via TV competitions. For now, Urban says he's "jonesing to get back on stage anywhere ... anywhere sometime soon."
Luckily, he has a 2013 tour in the making. All of the confirmed dates are listed here, and we're sure more will be added in the coming months.
More From Taste of Country