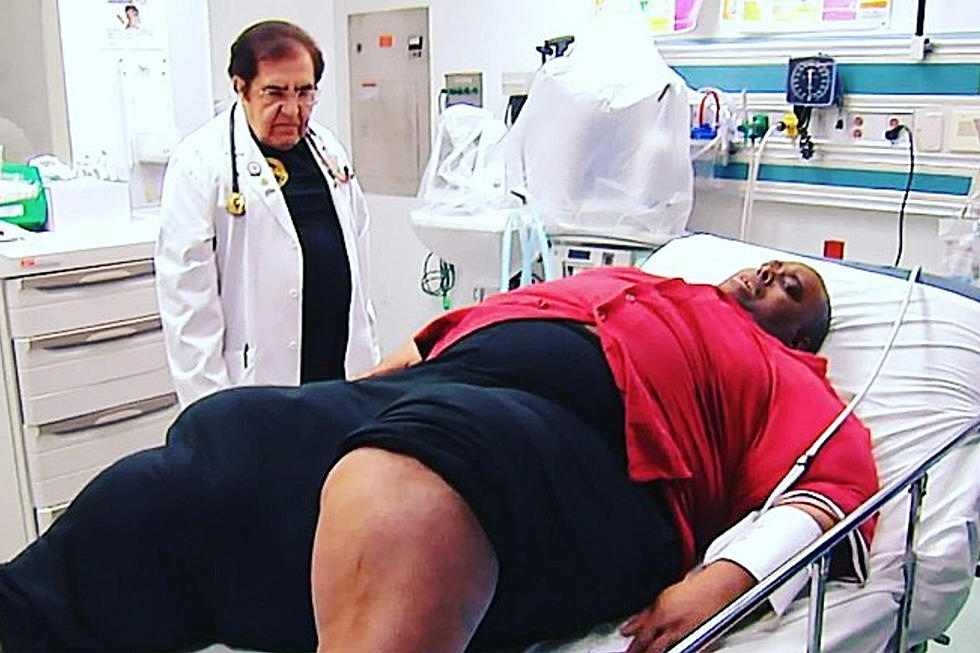 Larry Myers Jr. of TLC's 'My 600-Lb. Life' Dead at 48
TLC
The man who called himself "Mr. Buttermilk Biscuits" has died. Larry Myers Jr. appeared on the TLC's reality show My 600-Lb. Life in 2022. He died just days after celebrating his 48th birthday.
Myers was featured during a January 2022 episode of the TV show. EW points out that he got the nickname "Mr. Buttermilk Biscuits" because of the way he'd sing the name of his favorite food.
On social media, one can find several videos of him singing:
Myers' cause of death was not revealed in a June 17 post by cousin Todd Darell that announced the news. Darell also linked to a GoFundMe the family has set up to help with funeral costs.
"Larry has fought the good fight," Darell writes. "He has overcome some of the biggest challenges he has ever had to face. Rest well Junior, you will be missed."
A woman named Sonya Hines-Hall added a short obituary to the GoFundMe page.
"From a small storefront church in his home town to the big stage of the Apollo theater, Larry always made himself available to sing at special events anytime anyone asked, most of the time free of charge," she writes. "His struggle with weight gain/loss never dimmed his drive to show love and kindness to all he met."
The family is seeking $35,000 to assist with funeral costs.
While the show was called My 600-Lb. Life, Myers actually weighed close to 1,000 pounds when he was on the show. This was years after he tried to shed weight through bariatric surgery.
Recent photos on his Facebook page show his efforts to lose weight. In March, he also promoted a book called The Weight of Grief.
R.I.P: Remembering Country Stars Who Died in 2023
Take a moment to remember the country artists, songwriters and other industry members we've lost in 2023.
More From Taste of Country