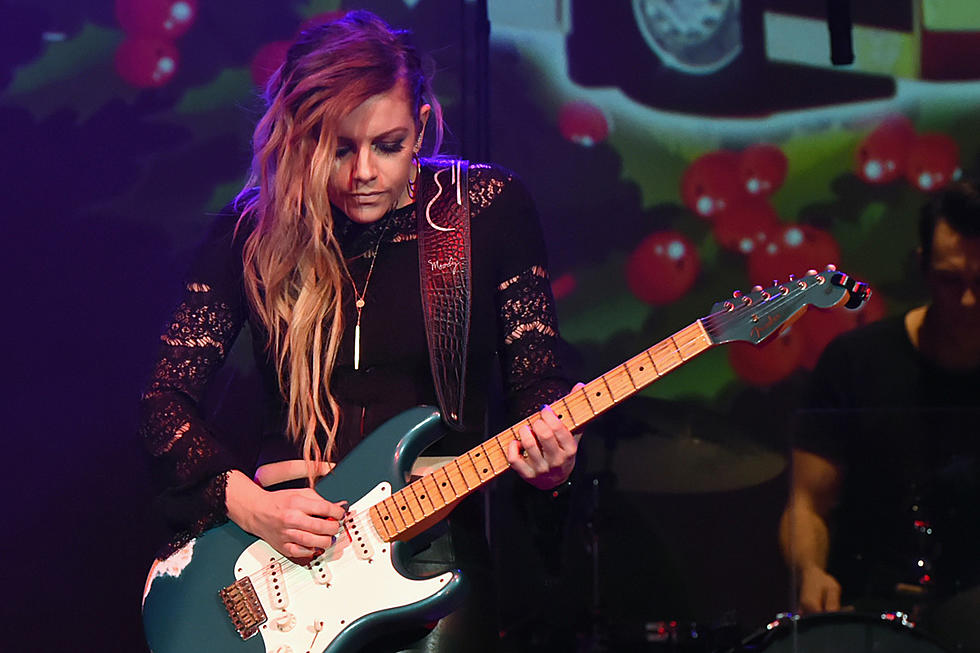 Lindsay Ell Is Preparing to Release John Mayer's 'Continuum' Album
Rick Diamond, Getty Images
Lindsay Ell's homework assignment is going to become available to fans soon.
Prior to recording The Project her producer Kristian Bush told her to record John Mayer's Continuum in its entirety, by herself. The two-week project was a hair-pulling, life-altering exercise that opened up her mind in ways reflected on her chart-topping, critically-acclaimed solo debut. While she is already thinking about studio album No. 2, releasing her version of Continuum is more pressing.
Mayer's 2006 album is Ell's all-time favorite, which is why Bush chose it for her. But as for why he came up with the assignment in the first place? "I didn't really understand why, but I trust Kristian so much that I just did it sorta walking in with a blindfold," she tells Taste of Country.
Lindsay Ell Proves She's a One-Woman RockStar With This "Criminal" Performance
The 12 songs were revealed as an exercise in simplicity, Ell says. Whereas she would layer her songs with dozens of tracks, Mayer only included what was necessary. Still she had to learn every guitar lick and solo, all of the backing vocals, the bass licks and drum parts.
"I'm a terrible drummer, but I can program drums," she admits, smiling.
The result is not a carbon copy, Ell says, but it's not much of a departure. She put her stamp on the songs in subtle ways, but did her best to learn all the intricacies of an album she thought she already knew like the back of her own guitar. "Bold as Love," a Jimi Hendrix cover, was the most difficult song to capture because of the two-and-a-half minute guitar solo. The entire exercise served its purpose. She emerged a woman with a clear vision of who she is as an artist and — perhaps most importantly — an idea of how to get that vision across to fans. The Project is simple, bluesy, personal and unique.
Best case scenario is fans will get to hear her Mayer interpretation within a few months — she just sent all of the files to Bush's engineer for mixing. For what it's worth a record label rep quietly nodded as Ell shared the timeline. There's hope!
2018 promises to be a huge year for her. "Criminal," a song she's cut three times since writing in 2013 or 2014, is already a Top 30 radio hit. She's set to tour with Sugarland this spring and summer (if you're into guitar porn, Frankie Ballard is on the tour, too, and there will be collaborations), and she's got an eye on that second album. Look for the 28-year-old to return to the studio in December, confident in who she is but still anxious about living up to expectations.
These Country Women Are Truly Blazing a Trail!
More From Taste of Country