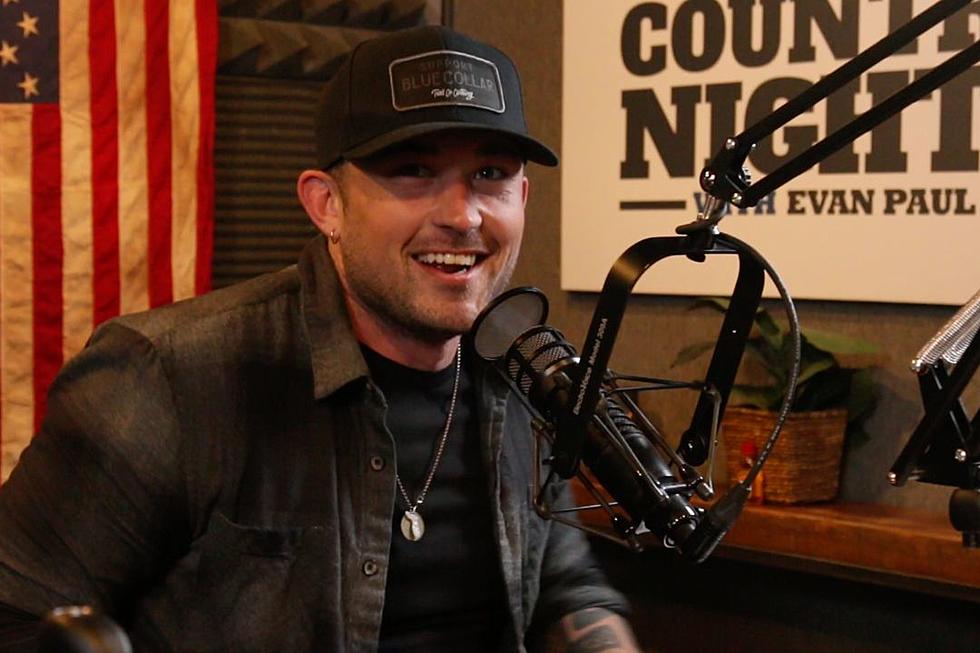 How Michael Ray Learned to Tame His 'Redneck Side' — Taste of Country Nights, On Demand
Taste of Country Nights
Michael Ray sure has come a long way from his hometown, Eustis, Fla. I got a chance to sit down with the country star and have a long, one-on-one chat, and he revealed to me how he has learned to not only deal with, but tame his "redneck side."
Michael Ray tells us he checked himself into a seven-day retreat, post divorce from fellow country star Carly Pearce. It was a mental health check, and I told him that I believe this was a noble thing that he did, and it's great he's speaking about it and normalizing it.
"I'm a trailer kid from central Florida," Ray shares in our interview. "When people start telling lies and there's bulls--t going around, and I'm like, first off, you weren't around for none of that ... the redneck side of me goes, 'I wanna hit everybody.'"
Ray's new Dive Bars & Broken Hearts EP dropped last month, and he visited the studio during release week. At the end of the interview, we spent several minutes on another passion of his, but the meat of this conversation had to do with music and mental health.
"Man, what I've learned was there's so much of my life that I make hard on myself, because you carry all the stuff you went through growing up and there is such thing as generational trauma ... I did not realize that you carry that with you," Ray admits.
"If you don't prioritize your health now, you'll be prioritizing your medication later."
We spoke about his mental health, new music, and what he's been up to lately in the latest episode of Taste of Country Nights, On Demand. Listen above.
Evan Paul is the host of Taste of Country Nights, a syndicated radio show heard on more than 120 country radio stations nationwide, every night from 7PM to midnight. He plays the best new country music and interviews today's top stars, like Luke Combs, Miranda Lambert, Dan + Shay, Keith Urban, Carrie Underwood, Luke Bryan, Chris Stapleton, Lady A, Morgan Wallen + more! 
Top 20 Carly Pearce Songs
From her heartbreaking ballads to messages about fun and faith, these are Carly Pearce's best 20 songs (so far).
PICTURES: See Inside Alan Jackson's Jaw-Dropping Florida Beach Mansion
Alan Jackson's ultra-high-end taste in property even extends to his vacation homes. The singer and his wife built a spectacular 6-bedroom, 6.5-bathroom, 9,800-square-foot oceanside mansion on Jupiter Island in Florida that's one of the most jaw-dropping celebrity vacation homes of them all.
PICTURES: See Inside the New Florida Georgia Line Country Music Hall of Fame Exhibit
A new exhibit devoted to the career and influence of Florida Georgia Line is currently open at the Country Music Hall of Fame and Museum in downtown Nashville.
Florida Georgia Line: Mix It Up Strong features childhood musical instruments, handwritten keepsakes, clothing the duo wore on stage, in videos and on album covers and much more, documenting 10 years of country music superstardom.
More From Taste of Country