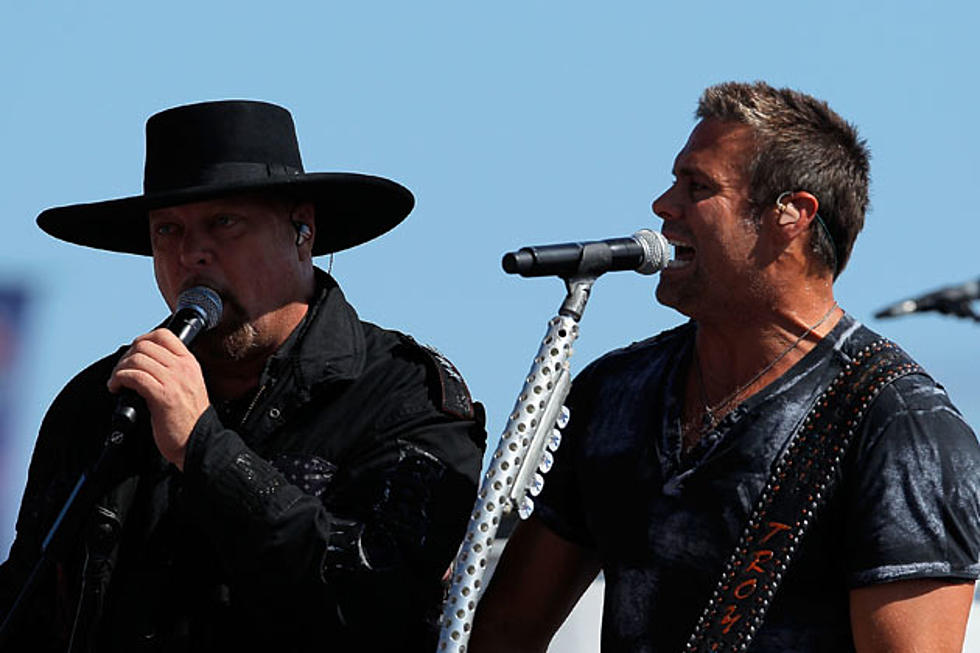 Montgomery Gentry Plan Kentucky Tornado Relief Concert
Montgomery Gentry is always one of the first to jump at the opportunity to help those in need, so after the heartbreaking tornadoes demolished homes and businesses in Kentucky back in March, the duo decided to do their part to help give back.
Eddie Montgomery and Troy Gentry will headline the Kentucky Cares Concert on Wednesday (May 9), benefiting the victims of the twisters that ripped through eastern Kentucky earlier this year. The concert will be held in Lexington, Ky. at Busters Billiards and Backroom, with proceeds going directly to the local American Red Cross.
"Our hearts went out to all those family and businesses that were affected by the storms," says Montgomery, who was born and raised in Kentucky, as was Gentry. "We've been trying to organize something for a while so we're real glad this worked out. This is our home and we want to do everything we can to help."
"We were devastated to hear of the destruction that went through Kentucky," Gentry adds. "We are honored to help out, and look forward to a big hometown party and raising much needed funds for these communities that need it."
The show is being presented by radio station 98.1 the Bull and will also feature fellow Kentuckian Laura Bell Bundy. Click here to purchase tickets to the show.
More From Taste of Country