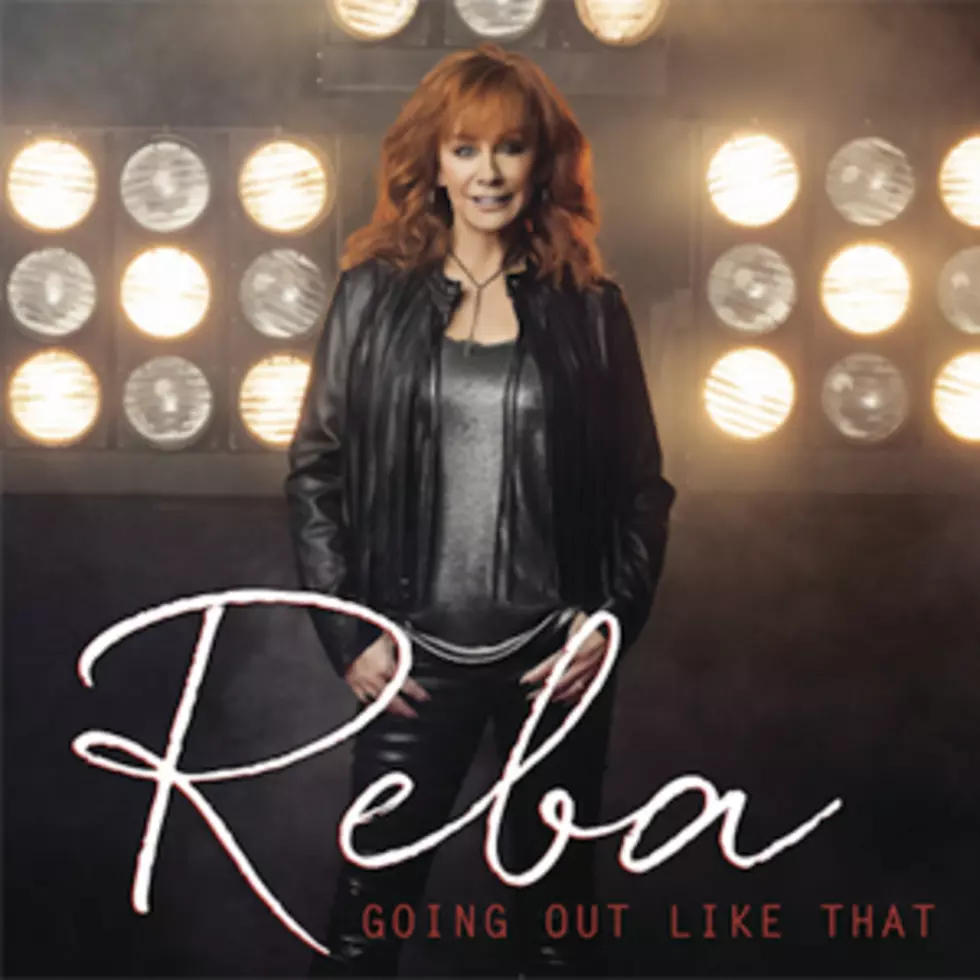 Reba McEntire, 'Going Out Like That' [Listen]
Nash Icon
A new record deal with a new label means new music for Reba McEntire. 'Going Out Like That,' her debut single on Nash Icon, isn't much of a deviation from what she's released previously, however. Strong comparisons could be made to her last chart-topper, 'Turn on the Radio,' from 2010.
Thematically, the songs are similar. McEntire is getting back at a lover who scorned her during this track from an upcoming new album. Heavy guitars, a thundering rhythm section and the fury of an angry woman mark 'Going Out Like That.'
"It's been awhile since she put that red dress on / And slipped into those high heels / She's got a couple of new guys blowing up her phone / And she loves the way that that feels," McEntire sings. "You never know she was going through a breakup / There ain't a single tear messing up her makeup."
The cry of a pedal steel during the intro stands out. That simple addition allows the arrangement to stand apart from many others competing for space on the radio. The story -- penned by Rhett Akins, Ben Hayslip and Jason Sellers -- isn't an original, but one can hardly deny McEntire's sincerity.
"He thought she'd be sitting home crying / She ain't going out like that / She's had enough of feeling like dying / She ain't going out like that," she sings at each chorus.
Credit McEntire for not resting on what's comfortable. She's long pushed herself to record songs that stretch the imagination of her fanbase (most recently that's included a Beyonce cover), and she stretches here, as well. Heavy vocal effects at the bridge will raise an eyebrow on those who only think of her as a traditionalist. The modern touch is where this song may separate itself from 'Turn on the Radio.'
Why Fans Will Love It: It's been 3-and-a-half years since fans heard a new single from this country legend.
Key Lyrics: "He might have left her broken-hearted / But she ain't going out like that"
Did You Know?: Co-writer Jason Sellers previously helped pen McEntire's 2009 single 'Strange.'
Listen to Reba McEntire's 'Going Out Like That'
More From Taste of Country