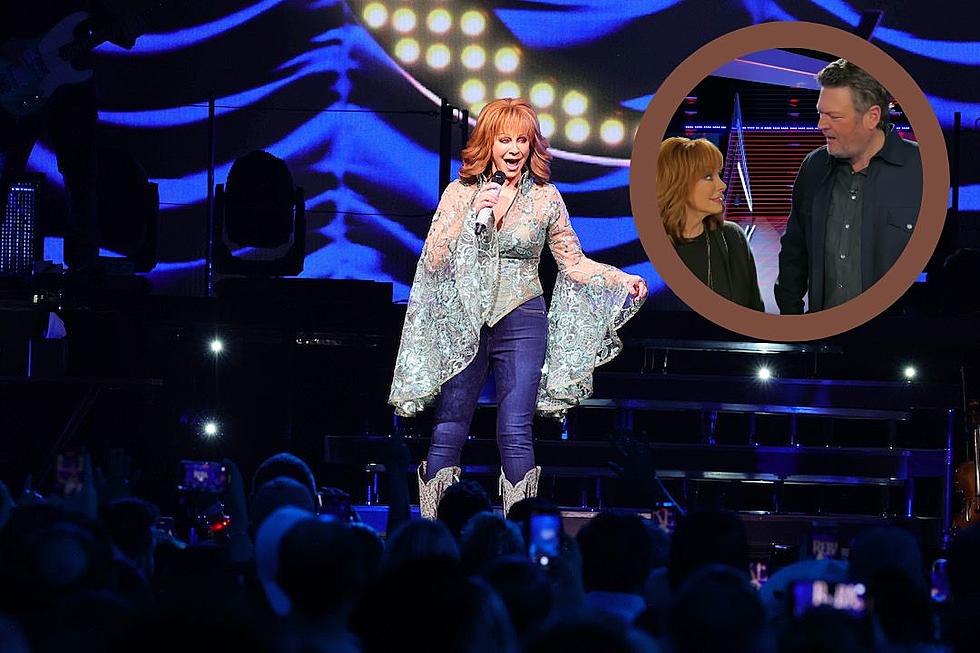 Reba McEntire's 'The Voice' Mega Mentor Cameo Is Full Circle for Blake Shelton [Watch]
Theo Wargo, Getty Images/YouTube
Reba McEntire's appearance as the Mega Mentor for Season 23 of The Voice is leaving both contestants and judges starstruck: The two coaches who are new this season, Chance the Rapper and Niall Horan, both expressed their fandom in a preview clip that aired ahead of McEntire's appearance.
"It's an absolute honor to be in the presence of the absolute queen, Ms. McEntire. I'm having a great time. She's so fun, lovely lady and obviously clearly knows her stuff," Horan says in one segment, McEntire smiling at his side.
"She's obviously a legend. She's given me amazing advice and helped my team so much in a short period of time," Chance gushed in another clip, pulling the country great in for a hug.
But for the two coaches with longstanding country connections -- Kelly Clarkson and Blake Shelton -- ties with McEntire go way back. They've both performed and worked with her extensively, and Clarkson even has a family connection to the country superstar, since she was previously married to Brandon Blackstock -- aka the son of Narvel Blackstock, McEntire's ex-husband.
"[We first met in] 2002. So that's how long we've known each other. She was a baby!" McEntire jokes, standing next to Clarkson. "She's just matured into this wonderful woman that I am just so proud of and I love with all my heart. That's the truth."
And not only does Shelton have personal ties to McEntire -- she's a big part of the trajectory of his time as the longest-serving coach on The Voice. Back when the show was gearing up launch, McEntire was NBC's first choice for a country coach, but she had a conflict. Shelton stepped in, and the rest is history -- but McEntire actually appeared as his Battle Rounds advisor on his very first season on the show.
"You were my first mentor ever here on this show, and you're gonna be my last mentor," Shelton reflects. "What does that say about our relationship?" McEntire wonders.
"You brought me into this, and now you're taking me out," Shelton jokes.
Look for McEntire doling out her expert advice to Voice contestants as they proceed through the Knockouts round. The Voice airs Monday nights on NBC at 8PM ET.
Famous Singers from The Voice, Then + Now
Ten years (and counting) made a huge difference for many of the most popular singers and stars of
The Voice
.
Blake Shelton
looks noticeably different, but so do some of country music's most memorable performers.
Winners like
Cassadee Pope
and
Danielle Bradbery
wore baby faces when they auditioned during their respective seasons. The same can be said for
Morgan Wallen
, a forgotten castmember from the show who's transformed more than anyone else on this list of
The Voice
stars then and now.
More From Taste of Country