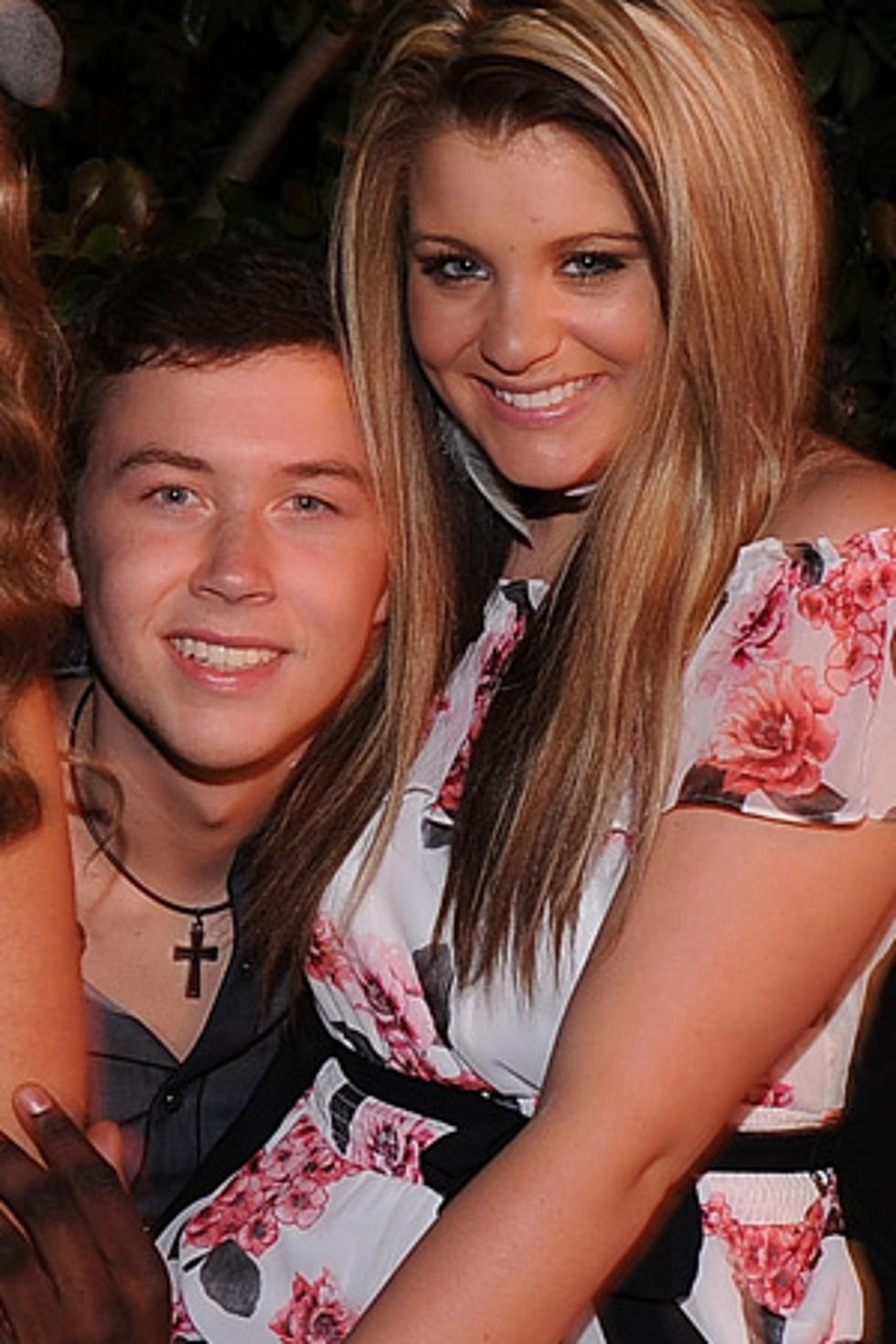 Scotty McCreery and Lauren Alaina Are Not Dating, Family Friend Says
It's sort of been the elephant in the room, one that 'American Idol' host Ryan Seacrest has been more than happy to provoke. But according to a close friend and teacher of Scotty McCreery's, the 17-year-old with the deep voice is not dating his frequent onstage partner, Lauren Alaina.
Meredith Clayton, McCreery's choir director at Garner High School in his hometown of Garner, N.C., visited her longtime student in Hollywood last week. She reveals to Taste of Country that she was able to spend a lot of time with her student and his family during her visit to California, and just couldn't help but ask if there was something special going on between him and Alaina.
But, according to Clayton, girls just aren't at the top of the 'Idol' star's priority list right now -- even if McCreery and Alaina do have great chemistry when performing together, as seen in the video clip of the pair's 'Idol' cover of Lady Antebellum's 'American Honey' below.
"I don't think they are. I think he's very focused," she says. "I think they may be flocking to him, but I'm not sure he's worried about that right now."
Clayton admits that she is likely more nervous than McCreery during the performance and results shows. Next week, the entire town of Garner is preparing for a homecoming parade and concert, should McCreery make the Top 3.