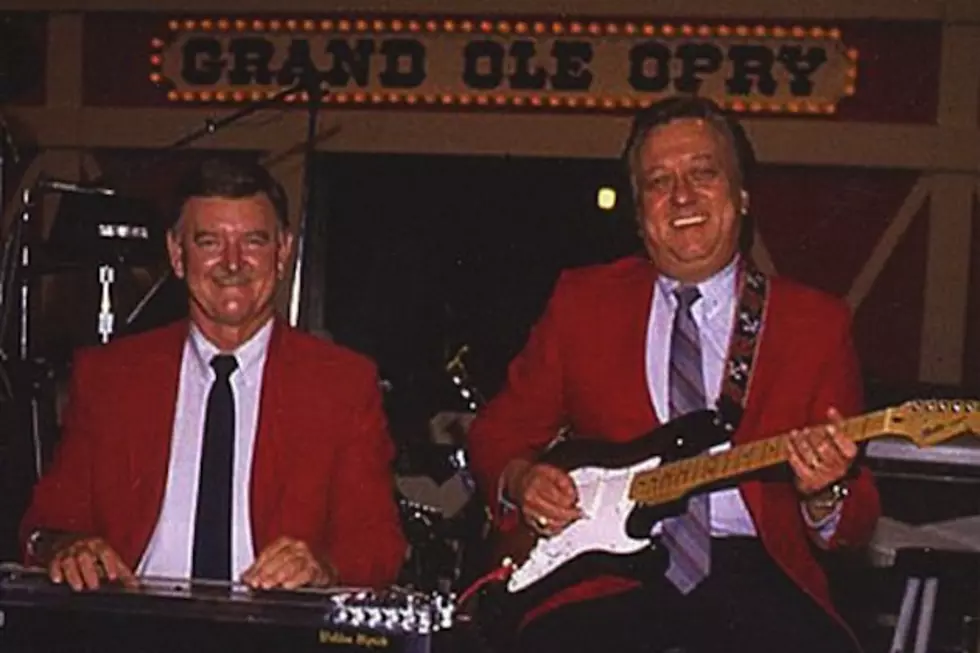 Steel Guitarist Weldon Myrick Dies at 76
Weldon Myrick and Jimmy Capps
Famed steel guitarist Weldon Myrick died Monday (June 2) after suffering a stroke.
The Steel Guitar Hall of Famer was 76 years old, and throughout his seven-and-a-half decades of life, made a name for himself within country music. Born in Jayton, Texas, Myrick began playing steel at the age of 8 and, in 1963, made the move to Music City.
There, he met the legendary Bill Anderson who had become an Opry member two years prior. Anderson was so impressed by Myrick's talent, he invited him to play with his Po' Folks band.
The relationship between Anderson and the great steel guitarist was a catalyst for Myrick's success; the first time his talent hit the ears of the public was on July 16, 1964, when 'Once a Day,' penned by Anderson and sung by Connie Smith, was released. It catapulted to No. 1 for eight weeks, according to the Tennessean.
Country Music Hall of Fame member Smith calls Myrick "The guy who was responsible for creating the Connie Smith sound."
"Weldon was so creative," Smith says, and adds, "He was always working on a new lick or a new sound, and he was so loyal to me."
Myrick's steel magic graces the likes of Anderson's 'Bright Lights and Country Music,' Jerry Jeff Walker's 'Mr. Bojangles,' Donna Fargo's 'Happiest Girl in the Whole U.S.A.,' Linda Ronstadt's 'Long Long Time,' Alan Jackson's 'Chattahoochee,' George Strait's 'Let's Fall To Pieces Together,' Ronnie Milsap's 'Houston Solution' and many more.
In the liner notes of Myrick's 'Keepsakes' compilation, he wrote, "I was very fortunate that I got to record with all of my heroes over the years. I accomplished more than I ever dreamed."
More From Taste of Country