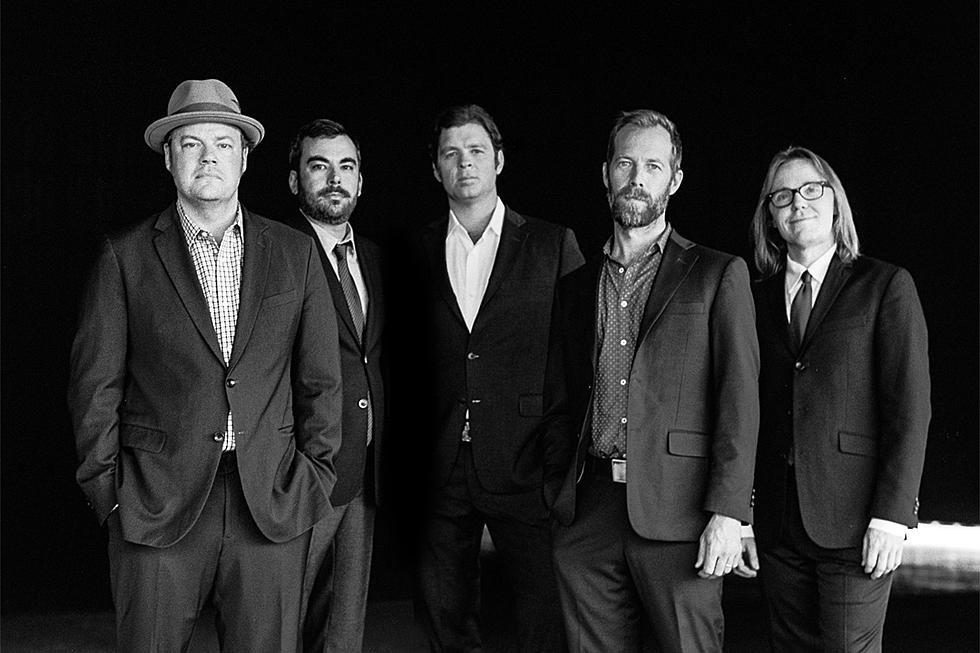 Steep Canyon Rangers Beg, 'Let Me Out of This Town' in New Song [Exclusive Premiere]
Big Hassle
Steep Canyon Rangers are preparing to launch a new studio album, and the groundbreaking bluegrass group are letting Taste of Country readers hear one of the new tracks before it's available.
The celebrated group are set to release Out in the Open on Jan. 26 via Ramseur Records, and they are once again pushing the envelope in bluegrass. The Grammy-winning group have often incorporated elements of pop, country, folk rock and more genres over the course of the last two decades, with the intent to "bring string-based music into contemporary relevance," according to a press release. They continue that genre-pushing tradition with their new album, but they also refer back to the very foundations of bluegrass at the behest of producer Joe Henry, who recorded the musicians all singing and playing live with no overdubs for Out in the Open.
"Within [the Steep Canyon Ranger's] songs I hear on offer the greatest intention and gift of folk music's true purpose: to see ourselves in each other, and to recognize every other in ourselves," Henry tells us.
.
One of the new tracks is "Let Me Out of This Town," which is premiering exclusively via Taste of Country. Click on the track below to hear how Steep Canyon Rangers weave banjo, mandolin, fiddle and guitars in a complex, yet breezy tapestry to perfectly support their signature vocal harmonies in this preview from Out in the Open.
"Recording 'Let Me Out of This Town' required patience, keeping the horse on a tight rein until, by the end, you can't hold back any longer and hell has broken loose!" vocalist and banjo player Graham Sharp says.
Steep Canyon Rangers will also join the Asheville Symphony to record an album in 2018. For more information, visit the group's official website.
Listen to Steep Canyon Rangers, "Let Me Out of This Town"
Steep Canyon Rangers, Out in the Open Track Listing:
1. "Farmers and Pharaohs"
2. "Let Me Out of This Town"
3. "Out in the Open"
4. "Can't Get Home"
5. "Going Midwest"
6. "When She Was Mine"
7. "Love Harder"
8. "Shenandoah Valley"
9. "Best of Me"
10. "Roadside Anthems"
11. "Let Me Die in My Footsteps"
12. "The Speed We're Traveling"
These Artists Are Keeping Traditional Country Music Alive
More From Taste of Country