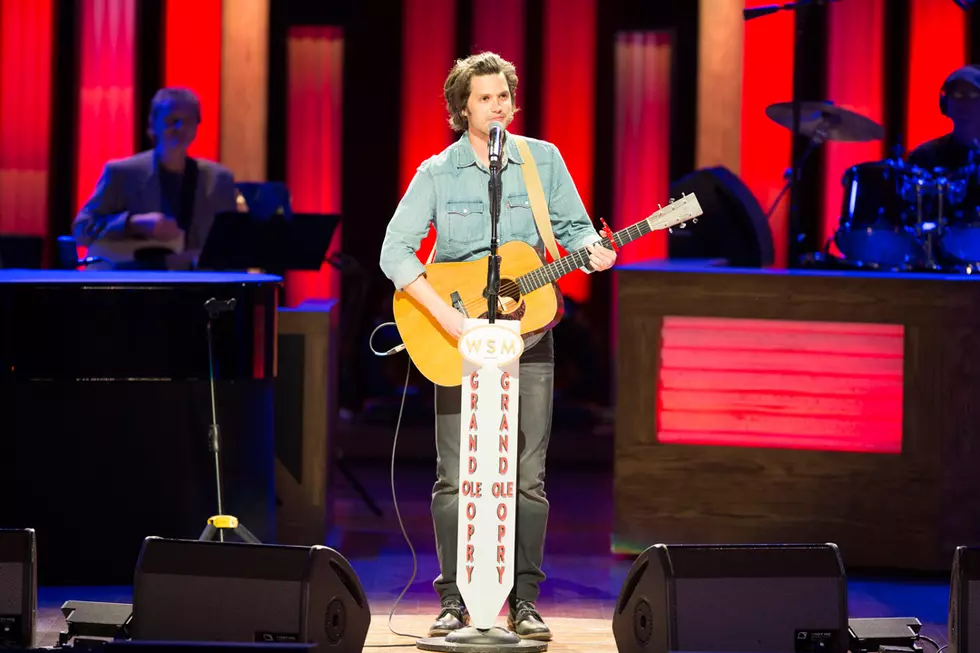 Steve Moakler's Journey to the Grand Ole Opry Started in a Winnebago [Exclusive Premiere]
Chris Hollo
Steve Moakler and his wife have a lot of fond memories of "Red." In fact, Gracie calls the two months they spent on the Winnebago soon after they married the best time of her life. Neither knew it at the time, but those nights spent sleeping on a too-small bed would lead to the singer's Grand Ole Opry debut.
Watch as Moakler tells the story in this Opry video, premiering exclusively on Taste of Country. Moakler recalls hearing "Suitcase," one of two songs he performed at the Opry in March, when he and Gracie were just getting started in life. She'd just quit her job, and the lyrics became a soundtrack for their lives.
"We did 40 shows in 50 days and just lived in here," Gracie recalls, sitting on their camper's bed. "And it was the best day of my life." The camper is a white trailer with a smart red stripe across the body, hence the nickname.
"But I'd be fine watching you watch the sun go down / With your head on my chest and a blanket on the ground / Cause everybody wants to chase the rainbow and find a pot of gold," he sings during the chorus of "Suitcase."
Moakler — one of Taste of Country's 10 Hot Artists to Watch in 2016 — admits he was nervous to stand in the circle for the very first time. In the video he walks fans through his every thought and emotion. "I don't think I was that nervous the day I proposed," he says. "As soon as I stepped into the circle though, this peace came over me. It was crazy. It was a beautiful view from behind that microphone and it felt like God tapped me on the shoulder and said, 'Check this out.'"
Two bandmates joined Moakler and the Opry house band for his performance, one of whom welcomed a baby girl two nights earlier. The week was overwhelming, to say the least.
"It probably took 15 minutes just to land emotionally," Moakler says in the video. "I've been buzzing on it ever since."
More Hot Artists to Watch in 2016
More From Taste of Country