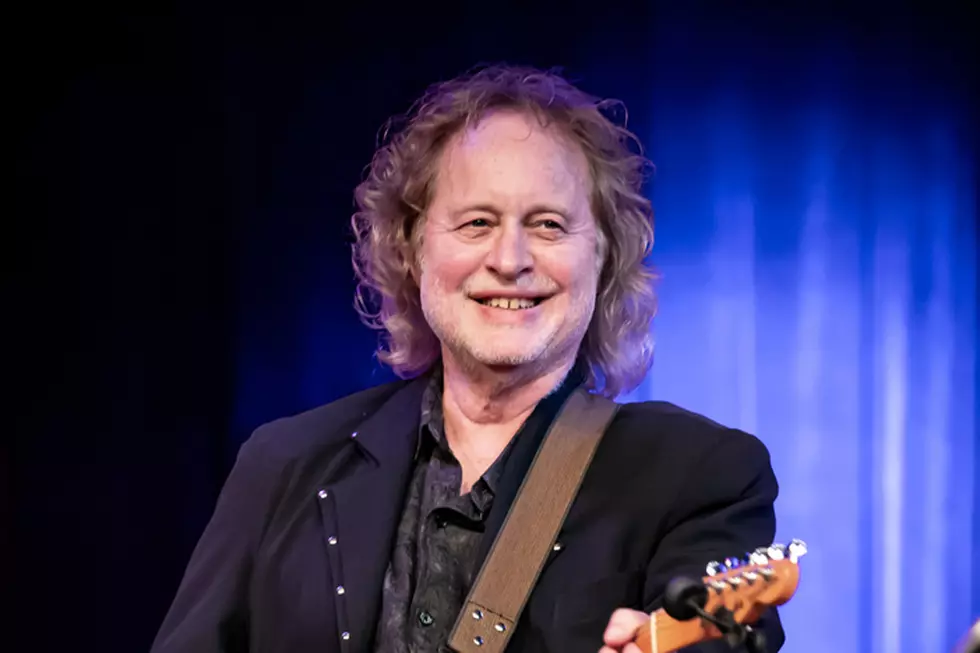 Tractors Founder Steve Ripley Dead at 69
Phil Clarkin
Steve Ripley, who was best known as the guitarist and bandleader of the Tractors, has died at the age of 69 after a battle with cancer.
According to a press release from a representative, Ripley died peacefully surrounded by his family at his home in Pawnee, Okla., on Thursday (Jan. 3).
Ripley founded the Tractors in 1988, and the group released its self-titled debut album in 1994. The album went double-platinum and scored the group a No. 11 hit with "Baby Likes to Rock It." They were nominated for two Grammys in the category of Best Country Performance by a Duo or Group With Vocals; in 1995 for "Baby Likes to Rock It" and in 1996 for "Tryin' to Get to New Orleans."
Born Paul Steven Ripley in Idaho on Jan. 1, 1950, Ripley grew up on his family's Oklahoma Land Run homestead in Pawnee County. On his radio show, Ripley recalled hearing Elvis Presley's "Heartbreak Hotel" playing on his Aunt Babe's radio as his "most impactful" musical memory. That happened when he was six.
"It just slayed me," he said. "Nothing would ever be the same."
Ripley played in bands from junior high through college, and he worked almost full-time in music while earning a degree in communications from Oklahoma State University. He opened his first studio, Stillwater Sound, in the early 1970s.
Aside from his career with the Tractors, Ripley worked with a wide array of artists in various capacities as a producer and engineer, including Leon Russell, J. J, Cale, Roy Clark, Johnnie Lee Wills and more. He also played guitar on Bob Dylan's Shot of Love album and toured with him to support the record, among other musical highlights. Known for his innovative technical work with guitars, microphones and sonics, Ripley was close friends with legendary pioneering rock guitarist Eddie Van Halen, with whom he collaborated on a stereo guitar design and started a company called Ripley Guitars.
Ripley was a musical pioneer in his own right; the first-ever release in his discography was for a band called Moses, who named their record label Red Dirt Records, according to Ripley's rep. The mix of country, roots and singer-songwriter elements they helped found grew into the Red Dirt movement, which in turn helped spawn the enormous rise of Americana as a genre.
Ripley married Charlene Grant in April of 1976, and they had two children, Elvis and Angelene. In 2005 the couple sold their home and studio in Tulsa and moved back to the farm where he was raised, which they expanded to include a guitar shop, recording studio and a second house. He continued his work in music from that location from then until near the end of his life.
The musician is survived by his wife Charlene; his children, son Elvis Ripley and girlfriend Paige Turlington, daughter Angelene Ripley Wright and son-in-law Jonny Wright; grandson Mickey Wilder Ripley Wright; and brothers Scott Ripley and Bobby Ripley and their families. A memorial service is to be announced. In lieu of flowers, the family requests donations to the Red Dirt Relief Fund, which provides a safety net of critical assistance to those in the Red Dirt music scene in times of need.
See Which Country Stars Died in 2018:
More From Taste of Country