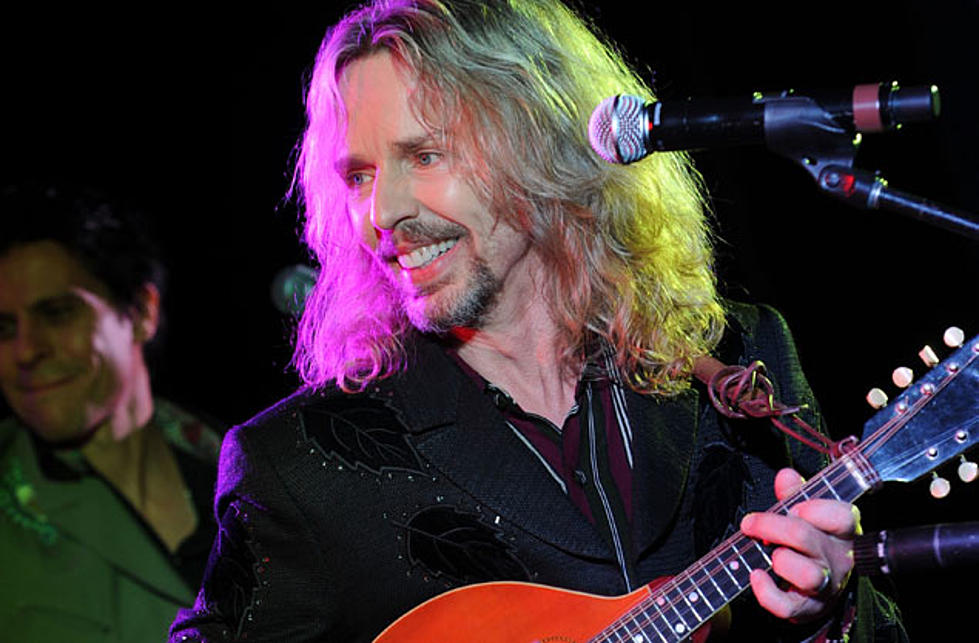 Styx Guitarist Tommy Shaw Releases Bluegrass Album 'The Great Divide'
Styx guitarist Tommy Shaw just released his first bluegrass album, 'The Great Divide,' and for this new project, he enlisted some of Nashville's finest bluegrass musicians, including Alison Krauss and Jerry Douglas. Country singer Dwight Yoakam is also on the record, as well as Sam Bush, Rob Ickes, Stuart Duncan, Byron House, Gary Burr and many more. Shaw made his debut on the Grand Ole Opry stage on Saturday, April 2.
The legendary rocker says, "'The Great Divide' is a story of love and life; of happiness and hope; of loss and discovery. It's the story of a journey that spans generations and is ultimately about trying to find your way home. And I'm as proud of this story as any I've ever told."
An Alabama Music Hall of Fame inductee, Shaw hails from Montgomery, Ala., and he got his first guitar when he was 10-years-old. After that, his brothers remember never seeing much of him again -- as he would stay in his room for hours practicing.
Shaw wrote or co-wrote every song on the album, and he also plays the mandolin on the record as well as acoustic guitar and the dobro. With this new record, Shaw aims to establish himself as a legit addition to the bluegrass community.
Bluegrass music has always held a fascination for Shaw, mostly because of its ability to tell a story. As he says, "These are story songs. I think songs that take you on a little journey are the best ones." 'The Great Divide' is now available via iTunes.
Get a Preview of Tommy Shaw's 'The Great Divide' Project