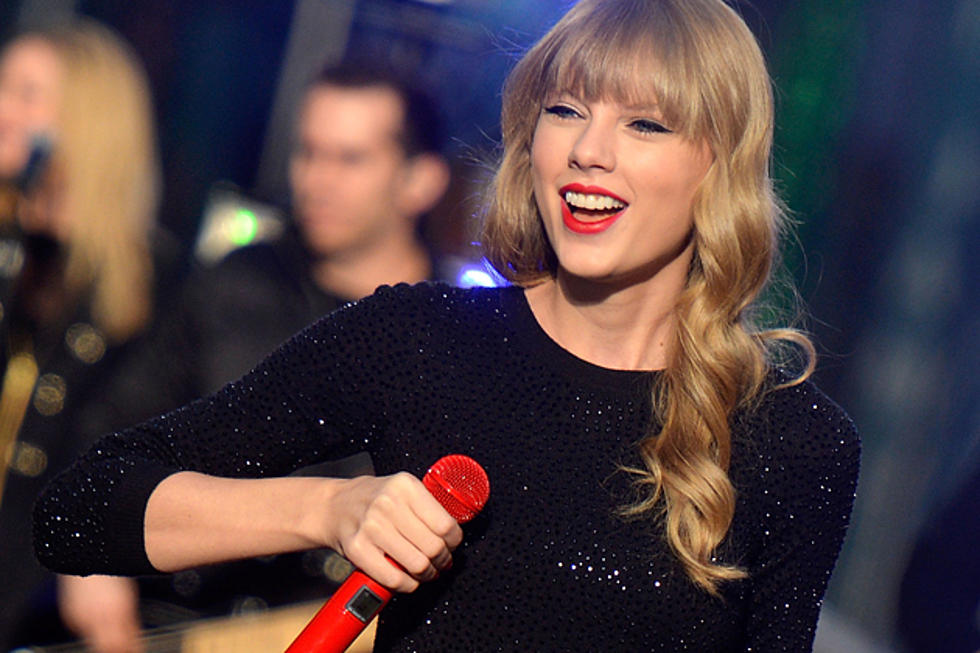 Taylor Swift Unfazed by Being Criticized, Dubbed 'Not Country Enough'
Mike Coppola, Getty Images
Much like Carrie Underwood, Taylor Swift isn't one to go around slapping labels like "pop" or "country" on her music. No, that's too confining -- she'd rather just do her own thing in the way she sees fit.
"I leave the genre labeling to other people," the cross-genre hitmaker tells the Wall Street Journal. "I really do. If I were to think too hard about it, that would stifle you creatively. If you think too hard about who other people want you to be as an artist, it stops you from being who you want to be as an artist."
Swift echoed that sentiment when speaking to Spin about her 2012 album, 'Red,' which has been named one of the best country records of the year. "I really just wanted to have every single song reflect a different kind of sonic shade," she explains of her creative direction. "And what I mean by that is, for me, as a country artist, on your fourth record, I don't think you should only get to use certain instruments, and that certain other kinds of styles of music and influences should be off-limits. I just really liked painting with all different kinds of colors on this record. I kind of approach the songs from an emotional place, like, how did that emotion actually feel?"
The now-23-year-old star was greatly criticized by country fans for stepping too far out of bounds on the record, which impacted in October, but she insists that doesn't faze her. "I think if you sit there and think I have to put this instrument on this song because if I don't people will think that I'm in a different genre, then I think that is possibly overthinking what you do," she says.
Swift took liberties with her new album that are typically unheard of in the country genre -- like sampling a little dubstep -- but she assures that she's not worried about how people perceive her music or whether or not it 'fits' the mold. "I think that's kind of a criticism of like 65 percent of the country artists that are out right now," Swift reveals. "It's like the most popular criticism of a country artist -- that you're not country enough."
As Swift tells Time Magazine, she learned her lesson a long time ago when it comes to being labeled a certain way. "Almost every time I put something out, there's the word 'too' put in front of what it is -- too pop or too country or too rock," she shares. "I had a song last year called 'Mean' -- we were lucky enough to win two Grammys with it -- and I remember reading a few articles that said it was too bluegrass. So I kinda stopped worrying about it."
She adds poignantly, "I'd rather be too something than not enough something."
More From Taste of Country