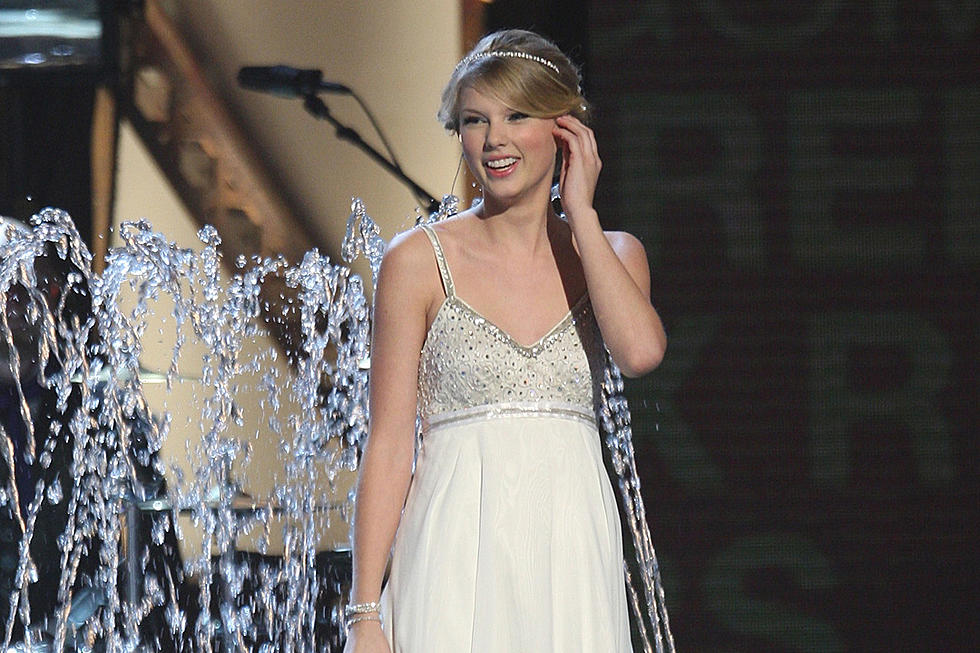 No. 10: Taylor Swift, 'Love Story' – Top Country Songs of the Century
Scott Gries, Getty Images
Taylor Swift's collective country catalog had an undeniable influence on 21st century country music, but finding one song that shaped the format more than another proved challenging. "Love Story" was chosen as Swift's selection for this list of the Top Country Songs of the Century because, if for no other reason, it was such an undeniable hit.
The 2008 song is still one of the best-selling country songs of all time. It also introduced the dramatic choreography that her tours would become known for. Really, it's a mini-movie — a modern take on the classic Romeo and Juliet story that would give birth to one of the most elaborate and exciting tours of the 21st century.
"Tim McGraw," "Mean" and "Teardrops on My Guitar" were other Swift songs considered, but none had the resume of "Love Story." Opinions on the direction of country music are varied and passionate, and Swift's music has led the transformation. This song also ranked high on Taste of Country's lists of the Top Country Songs of All Time and the Top Country Love Songs of All Time.
About this list: Taste of Country's Top Country Songs of the Century were decided by a panel of country music experts and fans using sales and chart data, a song's social and musical impact and lyrical integrity. Select artists were also surveyed. You'll hear from several throughout the list.
More From Taste of Country