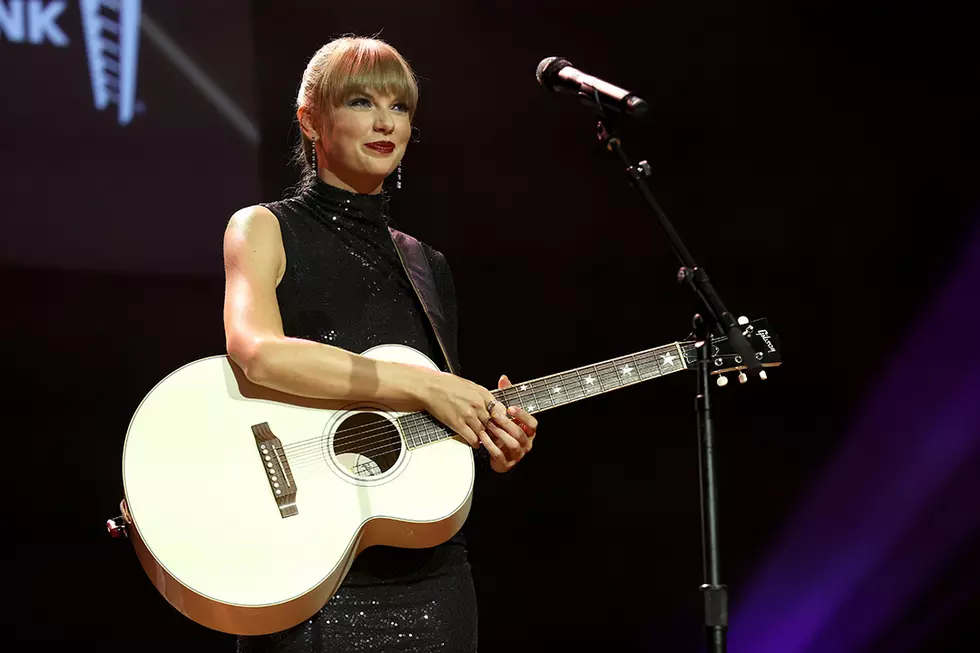 Taylor Swift Reveals 'Speak Now (Taylor's Version)' Collaborations
Terry Wyatt, Getty Images
Taylor Swift chose two artists who influenced her early songwriting the most to help her recreate her Speak Now album.
Paramore's Hayley Williams and Fall Out Boy will join Swift on separate "From the Vault" tracks on Speak Now (Taylor's Version). The album is a re-recording of her 2010 Speak Now album, which featured country hits like "Mine," "Mean" and "Back to December."
Speak Now (Taylor's Version) drops July 7.
There will be five From the Vault songs on the album. Each is said to have been written, but not recorded during this era of her career.
Previously, Swift reimagined her Fearless and Red albums, which were also country.
"Since Speak Now was all about my songwriting, I decided to go to the artists who I feel influenced me most powerfully as a lyricist at that time and ask them to sing on the album," Swift explained on Monday (June 5), also sharing the back cover of the reissue.
"They're so cool and generous for agreeing to support my version of Speak Now. I recorded this album when I was 32 (and still growing up, now) and can't wait to unveil it all to you on July 7th."
Williams will join Swift on "Castles Crumbling." Fall Out Boy will join her on "Electric Touch." The remaining new-to-fans songs on Speak Now are "When Emma Falls in Love," "I Can See You," "Foolish One" and "Timeless."
All 17 Songs on Taylor Swift's 'Speak Now' Album, Ranked
In 2010, Taylor Swift documented her transition from teens into adulthood with the reflective-but-still-romantic Speak Now, an album that she wrote entirely by herself. Here are all the songs on the project ranked, including three songs that arrived via a deluxe version.
Look Back at Taylor Swift's Iconic 'Speak Now' World Tour Outfits
One thing you can always count on with Taylor Swift is a theme. She's the queen of reinvention, as evident throughout her 10 studio albums. Each offering is a treasured chapter in the singer's storied career — an era, if you will — from the lyrics she wrote, all the way down to the outfits she has worn onstage in touring those albums.
Swift's 2023 Eras Tour has found fans dressing up like their favorite eras, and the looks those albums brought out. Let's take a look at the iconic outfits Swift wore on her Speak Now World Tour.
More From Taste of Country