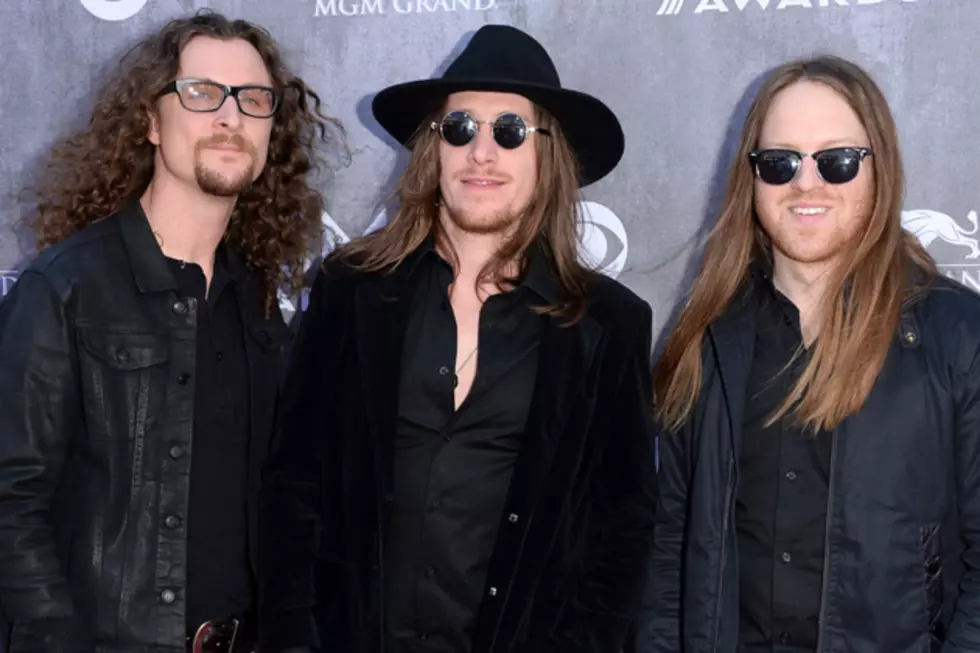 The Cadillac Three Won't Be Releasing Any Cookie Cutter Albums
Jason Merritt, Getty Images
The Cadillac Three are hard at work on their sophomore album, and they're staying far away from the country cookie-cutter model. While the trio wants to make sure their latest album stays relevant for fans and country radio, they also want to push the boundaries and make something extraordinary.
"We're just trying to make it as out there as possible, but still be accessible to as many people as possible as well," says frontman Jaren Johnston.
Johnston also notes that while their sound may be new and different for mainstream country music, the Cadillac Three are just staying true to who they are, while exploring new ways to grow and develop their music.
"We're just kinda doing what we do naturally," he says. "Like our first record was just us in a room with a dude hitting a button record and us playing. We're keeping that same mentality, but we're also trying to grow as a band, so we're actually doing in a real studio this time."
According to Johnston, the Cadillac Three's forthcoming record — their debut release with Big Machine Records — will have something for everyone to love.
"It's really cool but it's still just the three of us in there playing, "Johnston says. "There's gonna be some weird Pink Floyd moments and there're gonna be some straight down the middle, 'damn that's a hit' moments. So that's what we're trying to do ... just trying to make the real record."
The Cadillac Three released their debut self-titled album in 2014 and have been touring to promote it ever since. While we don't have a release date for their sophomore album quite yet, if its first single, "Party Like You" is any indication, this album is sure to be a hit.
11 Country Albums We Can't Wait for in 2015
More From Taste of Country