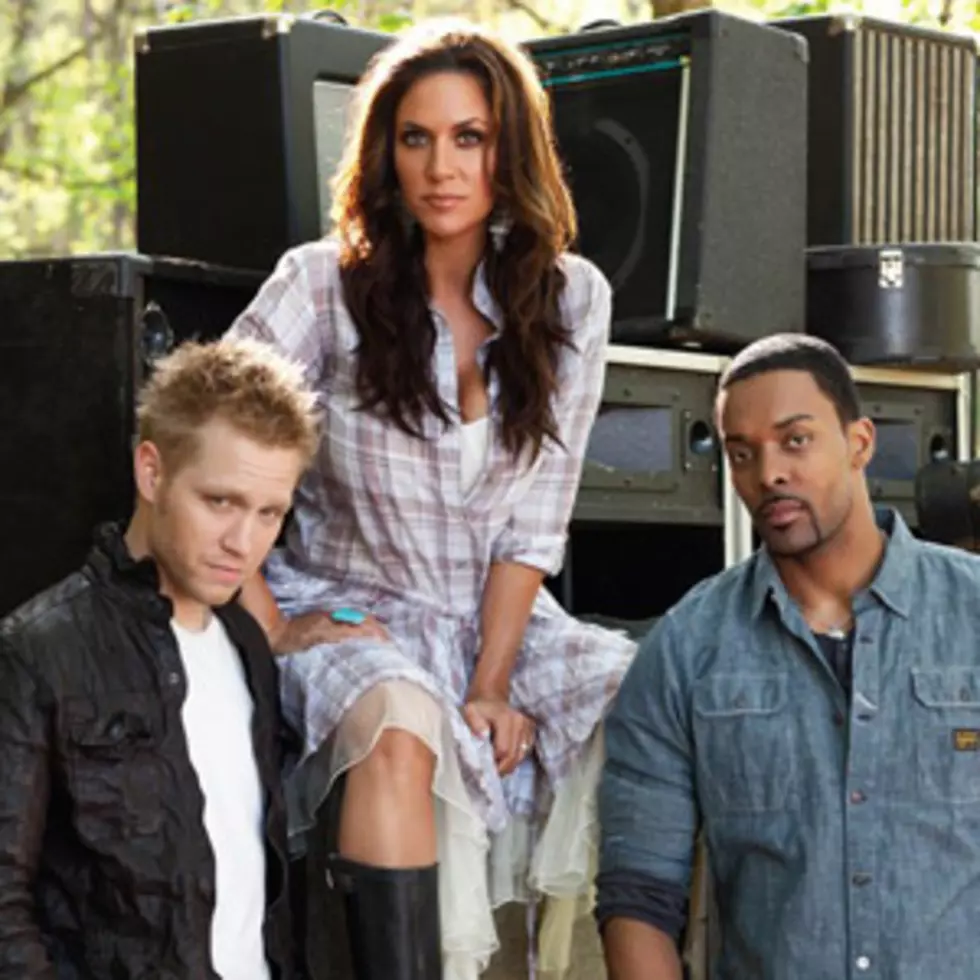 The Farm, 'Home Sweet Home' – Song Review
With their debut single, the Farm have found a song one can hear, taste, touch and smell. 'Home Sweet Home' might be the most refreshing song from a country group since Little Big Town released 'Boondocks' in 2005. If Nick Hoffman, Krista Marie and Damien Horne can consistently work at this level, they'll be stars.
The three are hardly country newbies. Hoffman is Kenny Chesney's longtime fiddle player, Marie charted two songs as a solo artist on Broken Bow Records and Horne is a John Rich discovery. The lyrics sound as though they may have been written by the North Carolina-born Horne. He moved to Hollywood many years ago, but wound up homeless before returning to Carolina and eventually Nashville.
"I've been dreaming Carolina / Catching craw-dads by the creek / But I'm stuck here in this prison cell full of city streets," they sing. Marie shows great patience by not asking to be featured prominently on this track. Although she's plenty talented, the final vocal mix is perfect.
"I need a little time / I need a little space / I need gone a little out of this place / I wanna get back / Where I can be / Where I feel free / Take me back, I've been away too long / Take me back to my home sweet home," the Farm sing during the chorus. Give the song a second or even a third listen to appreciate the guitar fills, bass line and Hoffman's driving fiddle. There's something new with each spin, including some delicious imagery late in the song.
"I can smell my mama's cookin' / And the sweet magnolia trees / Nothing like suppertime on a summer night / I can hear crickets calling me," they sing.

A hip-hop like breakdown in the final minute is misguided, but 10 seconds later comes what might be the best part of the song. Instead of lazily closing the nearly four minute long jam with repeated choruses, the trio goes into a fast paced breakdown that will create further comparisons to Little Big Town. 'Boondocks' was and is a smash hit. 'Home Sweet Home' is just as good.
Preview the Farm Inc.'s 'Home Sweet Home'
More From Taste of Country