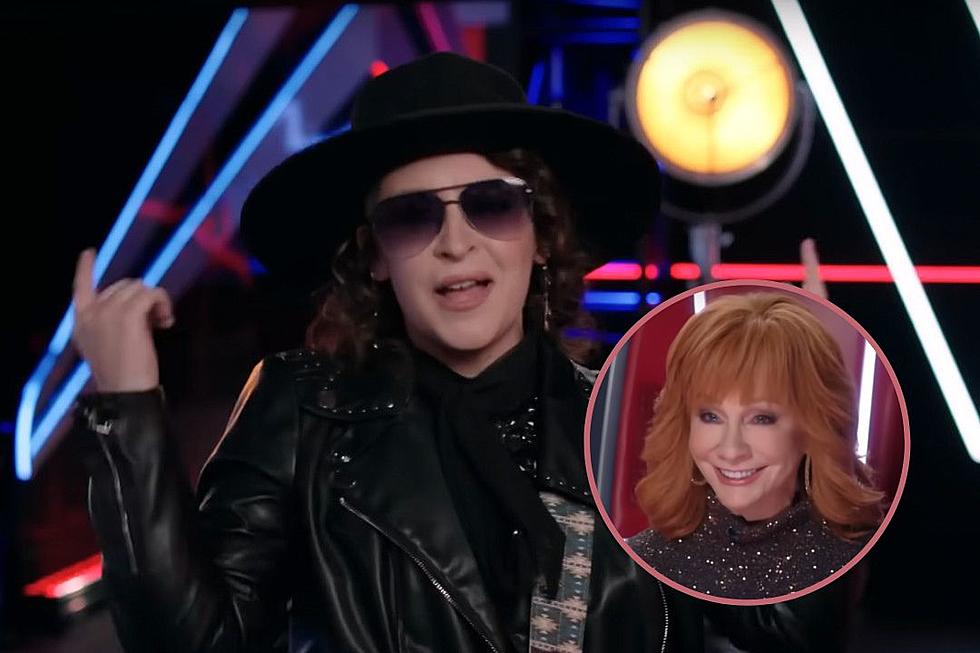 'The Voice:' Jordan Rainer Keeps 'Em Guessing With a Kelsea Ballerini Hit [Watch]
YouTube
The final round of knockouts took place during Tuesday (Nov. 14) night's episode of The Voice.
One of the last remaining contestants waiting to fight for her spot on the singing competition was Jordan Rainer of Team Reba McEntire. Despite her time on camera being cut short compared to the other knockouts of the night, viewers were still able to catch a peek into her workshopping session with McEntire and this season's Mega Mentor, Wynonna Judd.
Before hitting the rehearsal stage, Rainer first explained why she chose to try her hand at Kelsea Ballerini's "Hole in The Bottle." She gravitated towards the high energy track because it was something a little unexpected, the song she called "sassy" and "fun" offered up a dynamic contrast to her edgy style.
After hearing a little bit of what the hopeful was planning on bringing to the stage, McEntire shared, "She's the most country act I have on my team."
Judd seemed to really enjoy Rainer's unique yet distinctively country sound, "We need that pure kind of country twang." Press play below to watch a clip of Rainer's final take on Ballerini's 2020 release.
Rainer's montage sequence already clued fans of the show into the fact that she would be named victorious in her knockout round, but it wasn't official until McEntire made the announcement.
After declaring Rainer victorious, the country legend shared some of the reasoning behind her decision, "Jordan stole the show. She's mysterious. She's crafty. I'm her coach, and I can't wait to see what she does."
Rainer joins four other Team Reba members in the playoffs. The Voice airs on Monday and Tuesday nights at 8PM EST on NBC.
Famous Singers from The Voice, Then + Now
Ten years (and counting) made a huge difference for many of the most popular singers and stars of
The Voice
.
Blake Shelton
looks noticeably different, but so do some of country music's most memorable performers.
Winners like
Cassadee Pope
and
Danielle Bradbery
wore baby faces when they auditioned during their respective seasons. The same can be said for
Morgan Wallen
, a forgotten castmember from the show who's transformed more than anyone else on this list of
The Voice
stars then and now.
Gallery Credit: Billy Dukes
More From Taste of Country