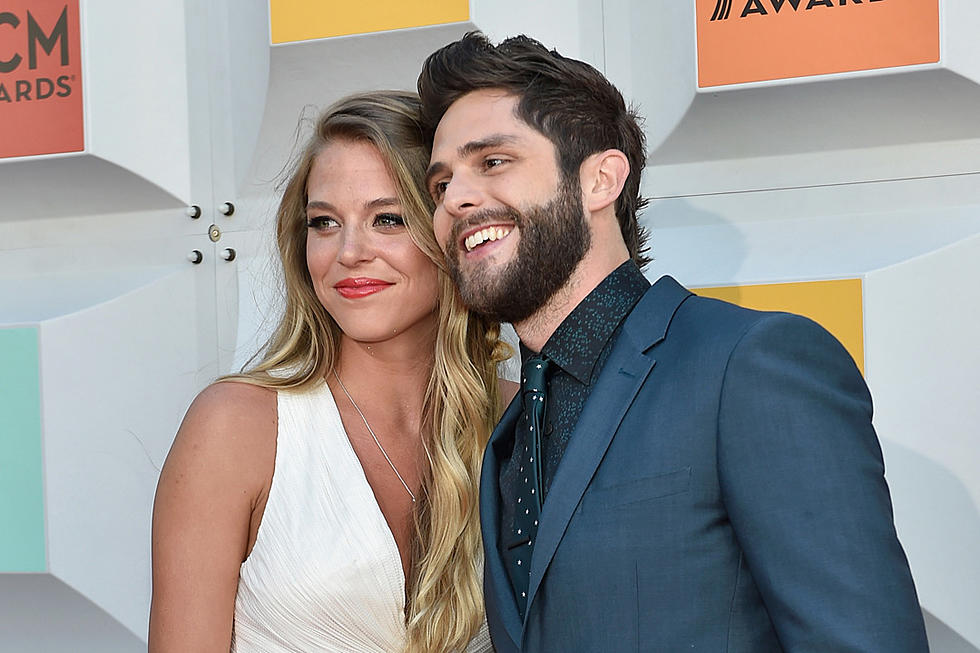 Thomas Rhett and Wife Lauren Reveal They're Having a Baby Girl
Ethan Miller, Getty Images
Thomas Rhett and his wife Lauren Akins decided to wait to find out the sex of their biological baby. They didn't wait long to learn if the newborn will be a boy or girl.
In an Instagram video shared on Akins' page Rhett plunged a knife into a cake with pink and blue frosting. The color of the cake revealed the baby's sex, and after several dramatic seconds — Rhett teased the group a bit — it's going to be a girl! The couple's first child will be their first daughter.
Akins is pregnant while the couple is finalizing plans to adopt a baby from Africa. They shared the news last week, three days after the 2017 Grammy Awards. They didn't plan to do a baby two-fer, but soon after they quit trying to conceive naturally to give the adopted baby his or her time, they learned they were pregnant. The biological baby is due in August. There's been no word on when the adopted baby will arrive or if it's a boy or girl.
Rhett was nominated for Best Country Song at the Grammy Awards for "Die a Happy Man," which was written about his wife. He also presented the award for Best Country Solo Performance with former Fifth Harmony member Camila Cabello to Maren Morris for "My Church." The whole time Lauren was watching and battling pregnancy sickness.
"On our way to the Grammys, Thomas Rhett was like, 'Honey, you look beautiful,'" she told People, "and I had this look on my face and he was like, 'Do you feel sick?' I was like, 'Yeah — and I'm just praying I'm not about to throw up again before we go on the red carpet!'"
Rhett's Home Team Tour begins on Feb. 23. In June he'll headline Country Jam in Grand Junction, Colo.
All About That Bump! See Country's Cutest
Watch: 7 Unforgettable Thomas Rhett Moments
More From Taste of Country