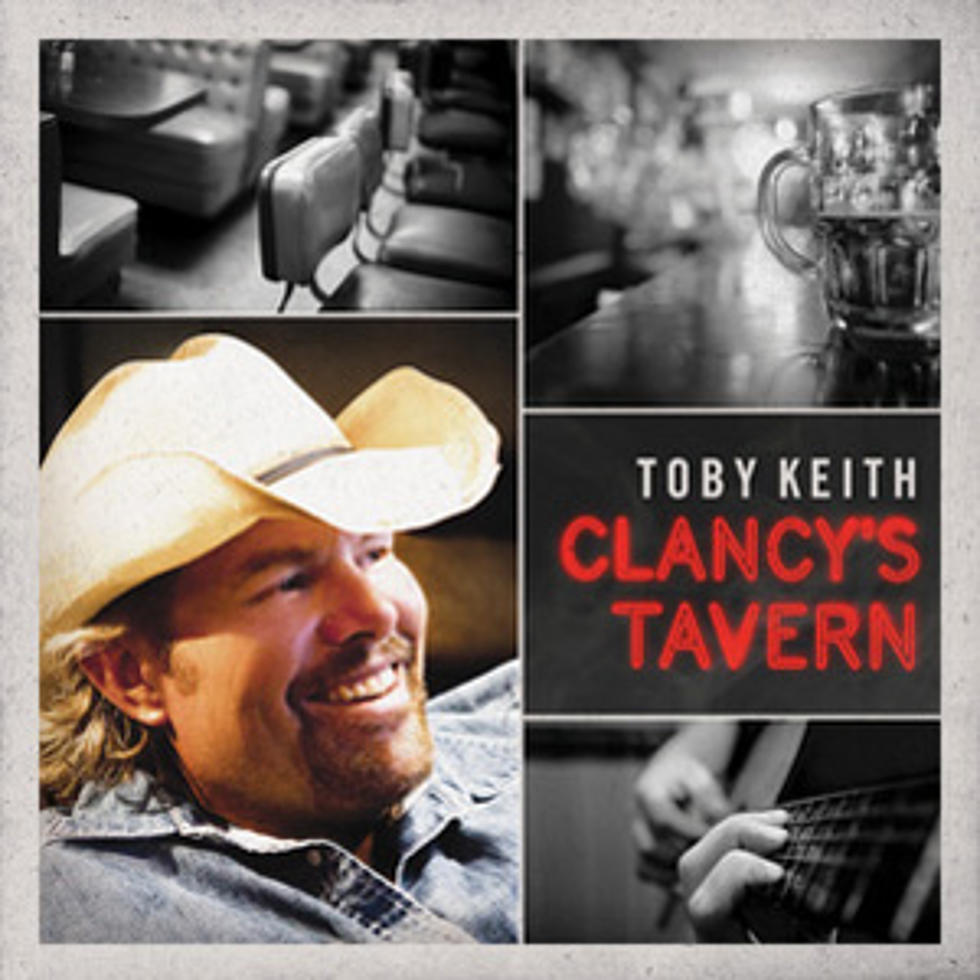 Toby Keith, 'Clancy's Tavern' – Album Review
Few songs affect an entire album quite like the title track of Toby Keith's 'Clancy's Tavern.' The rolling, Irish pub-inspired country ditty plays conductor to a group of artistically satisfying songs that would otherwise be lost in a chaotic mess of converging styles. The project works from start to finish because of this one song.
'Made in America' opens the album -- Keith's 15th -- and while it's been a huge hit, it sounds out of place the second time through. By now everyone has formed their own opinion of the No. 1 hit, and this isn't a criticism. It's just that so many of the remaining 10 songs seem to borrow from often untapped musical styles (Canadian folk, the Old West, Cajun, nursery rhymes) that 'Made in America' is left feeling rather ordinary.
'I Need to Hear a Country Song' is the first of many stoic and pensive tracks on 'Clancy's Tavern.' While this song and others like the Waylon and Willie inspired 'Tryin' to Fall in Love' are uptempo, their mood is somber. Keith's voice hasn't sounded better in recent years than during these introspective moments. One senses he really took a break from all his other ventures to focus on making an exceptional album.
The rollicking 'Beers Ago' and the vulnerable 'I Won't Let You Down' are highlights from the second half of 'Clancy's Tavern.' "Don't expect too much from me and I won't let you down," Keith sings on the latter, a seemingly obvious choice for a future single. The album closes with the polarizing 'Red Solo Cup' and the one forced moment on the project, 'Chill-axin'.' The song may have worked for Keith 20 years ago, but it sounds somewhat contrived in 2011.
'Clancy's Tavern' is as humble a Toby Keith album as one can remember. There isn't a moment to be found where it feels like the singer is standing over you thumping his chest. This is a welcome change of pace from a man who at age 50 shows no signs of losing touch with what's hot.