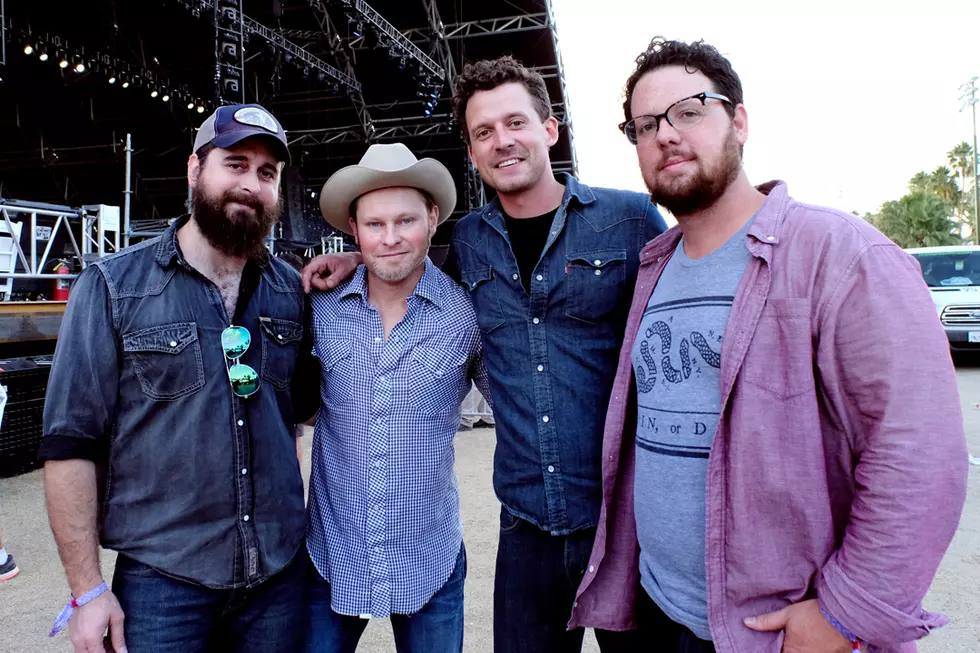 Turnpike Troubadours Scrap Shows to Address Personal, Private Struggle
Frazer Harrison, Getty Images
The Turnpike Troubadours are canceling or postponing a dozen shows as one member of their band or crew deals with something very serious. "He has our support 100 percent and we will be here to walk beside him and carry him if needed, no matter the outcome," a note reads.
The group offered few other details about who was enduring something that needs the Turnpike Troubadours' complete attention, and they offered no information about refunds or rescheduled dates for any of the 12 shows affected. The next date they'll play, per the message on Instagram, is Nov. 30 in Austin, Texas. Their official website lists seven tour stops in December as well.
The group is led by singer Evan Felker, who made news in mainstream country circles this year for dating Miranda Lambert. The Turnpike Troubadours also opened shows for Lambert and Little Big Town, but were forced to scrap several shows for unclear personal reasons. No further information was forthcoming when the Boot and Taste of Country reached out to the band's representatives.
"We do not take this incredible blessing of playing our music for our fans all over the world for granted," the message reads. "As much as we would all would love to keep touring, we love our family member even more and need to be there to make sure he is able to conquer the issues with which he is struggling."
The length and tone of the note lead one to believe that the nature of the issue is very serious and very specific to a band member, as opposed to a relative or friend. At the end the message, the band thank fans for their support as they take time to heal.
Country's Best Album of the 2000s? We Argued and Decided It's ...
More From Taste of Country