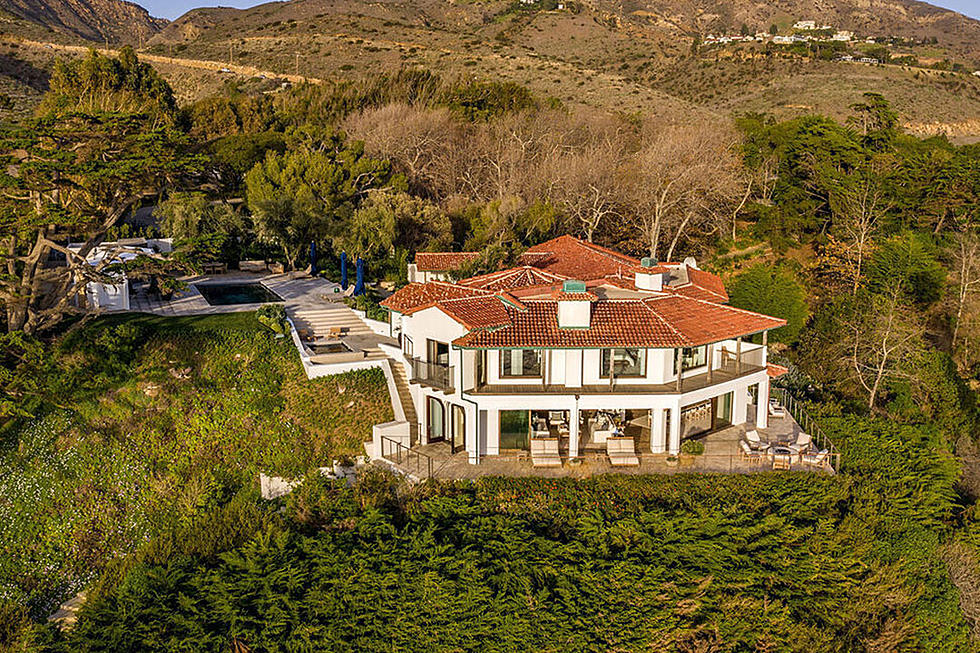 'Yellowstone' Actor Barret Swatek Sells Staggering Malibu Beach Estate for $70 Million — See Inside! [Pictures]
Jade Mills, Coldwell Banker/Redfin.com
Yellowstone actor Barret Swatek has sold her sprawling beach estate in Malibu for an incredible $70 million, and pictures show a spectacular property that's remarkably high-end even by the standards of other luxury properties.
According to online real estate sites, Swatek and her husband, former hedge fund manager Adam Weiss, received $70.4 million in September of 2022 for their 4-bedroom, 5.5-bathroom, 5,254-square-foot contemporary villa, which stands directly beachside on the ultra-private white sands of El Sol Beach.
That's considerably less than the nearly $100 million that they initially asked for when they listed the staggering property in March of 2022, but far more than the reported $45 million they paid for the property. Online property listings show the selling price breaks down to $13,399 per square foot and a monthly payment of $419,190.
The main floor centers around a vaulted great room that comprises the living room, den, dining area and a gourmet kitchen. The open space features floor-to-ceiling sliding glass doors that offer panoramic views of the beach and ocean. That opens onto a wraparound deck that also includes a fire pit and even more sweeping views.
The second floor of the spectacular beachside villa includes a master suite that features a fireplace, a separate sitting area, dual spa-like bathrooms and an attached walk-in closet. The mansion's upper floor also includes two additional en-suite bedrooms, a media room, a home gym with vaulted ceilings and a fourth bedroom with its own private entrance, kitchen and bathroom.
The exterior of the ultra-exclusive estate is every bit as lavish, set on just over three acres of immaculate grounds with a private path to the beach and what the listing described as "sunrise-to-sunset ocean views." There's also a pool, spa, a pool deck and a cabana with an outdoor fireplace.
Swatek appeared in Season 1 of Yellowstone in the role of Victoria Jenkins, the wife of Dan Jenkins, a real estate developer who tried to gain control of some land John Dutton (Kevin Costner) owned. Her other acting credits include The 40-Year-Old Virgin, High School, 7th Heaven, American Housewife and more.
Jade Mills with Coldwell Banker Realty held the listing on the mind-blowing Malibu property. Scroll through the pictures below to see inside the luxury villa.
PICTURES: See Inside 'Yellowstone' Actor Barret Swatek's $100 Million Malibu Estate
Yellowstone actor Barret Swatek is selling her spectacular oceanfront estate in Malibu, and pictures show a bedazzling property that's one of the most upper-crust properties even in that illustrious zip code.
Swatek and her husband, former hedge fund manager Adam Weiss, are asking for just under $100 million for their 4-bedroom, 5.5-bathoom, 7,450-square-foot contemporary villa that sits directly beachside on the white sands of El Sol Beach, one of the most exclusive spots even according to Malibu standards.
PICTURES: See Inside Kevin Costner's Spectacular Colorado Ranch
Yellowstone star Kevin Costner lives the ranch life when he's off the set of the hit show, too. The Oscar-winning actor owns a 160-acre ranch in Aspen, Colo., that's a spectacular getaway, complete with a main residence, a lake house and a river house.
The luxury retreat also features a baseball field, a sledding hill, an ice rink, multiple hot tubs and views of the Continental Divide. The ranch property comfortably sleeps 27 people, and it's currently available to rent for 36,000 a night.
You Can Rent a Cabin on the Ranch From 'Yellowstone' - See Pictures
The stunning Montana ranch that serves as the setting for the hit TV show Yellowstone offers cabins for rent, and the price includes tours of the set and ranch. Scroll below to see photos of the extraordinary property.
More From Taste of Country