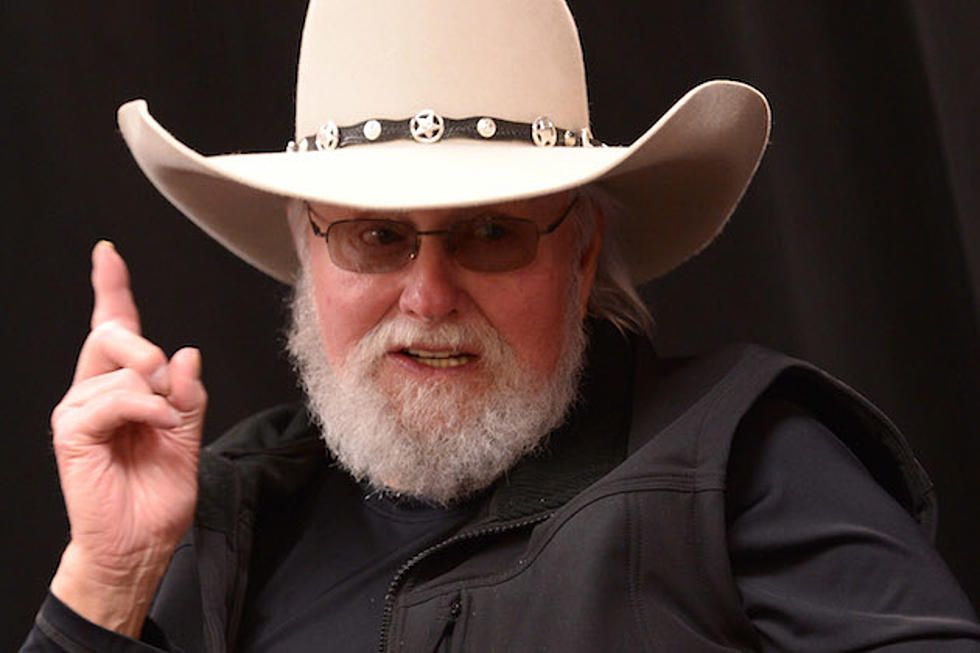 AXS TV Honors Charlie Daniels
Rick Diamond, Getty Images
County music icon Charlie Daniels is being celebrated by AXS TV on May 24 with a special evening of exclusive interviews and live music.
The legendary singer and fiddle-player of 'The Devil Went Down to Georgia' will be featured in 'The Big Interview' with equally iconic news anchor, Dan Rather, followed by a live music event benefitting American soldiers and first-responders.
Daniels sat down with Rather in his Mt. Juliet, Tenn. recording studio for an intimate and candid interview about his music and his life. During the hour-long conversation, the 'Long Haired Country Boy' singer opens up about his childhood in the south during the Civil Rights Era and other personal experiences that have shaped his illustrious and powerful career.
In the interview, which will air Memorial Day weekend, Daniels also talks with Rather about his music career -- everything from his introduction into the competitive Nashville country music scene, life on the road, and even about the inspiration behind his latest album, 'Off the Grid: Doin' it Dylan,' which finds the Charlie Daniels Band putting a southern twist on some of Bob Dylan's most famous songs.
But AXS knows that one special Charlie Daniels event isn't enough! Immediately following 'The Big Interview' AXS will air the annual 'Volunteer Jam featuring the Charlie Daniels Band Live concert event. Held at the Fiddler's Green Amphitheater in Greenwood Village, Colo., this exciting live event will feature performances from country acts, Blackhawk and the Outlaws before Daniels and his band take the stage. The 'Volunteer Jam' will benefit the men and women who serve in the U.S. armed forces, Red Cross or as first-responders.
'The Big Interview' with Charlie Daniels will air on AXS TV at 9:00PM ET on May 24. The 'Volunteer Jam featuring The Charlie Daniels Band' will air immediately following, at 10:00PM ET.
More From Taste of Country