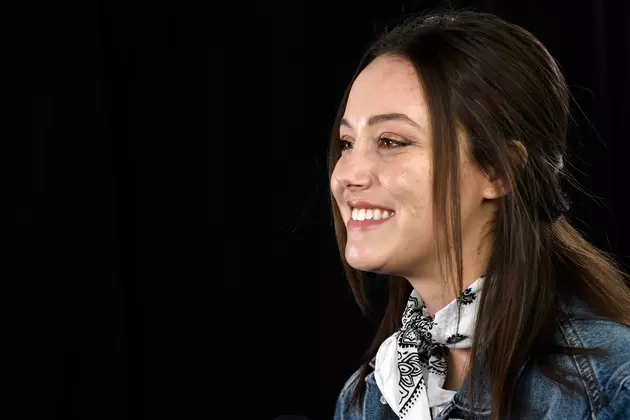 Bailey Bryan's 'So Far' EP Is a Journey of Self Discovery
David Becker, Getty Images
Though she's a newcomer on the country music scene, Bailey Bryan has already garnered some significant life experiences that have taught her a lot about herself. She's poured these life lessons into her new EP, So Far. 
Bryan began the writing process for So Far when she was just 15 years old, but she didn't realize that the songs she was creating at the time would turn into the 2017 project. Now 19, Bryan says each of the five songs symbolize her life journey — so far.
"Every single song represents something that has made me who I am up until this point, like kind of a specific lesson I've learned or perspective that I've learned to have on life," the young singer tells Taste of Country.
Just one life event that inspired her to write was a major surgery she endured when she was 16 to fix her spine that was inflicted with scoliosis that Bryan calls the first "big, kind of earth-shaking thing in my life." After the surgery, the then-16-year-old came to Nashville and wrote "Own It," the EP's first single, and "Life Goes On."
"They're about coming to terms with who I was in the moment and kind of learning to accept the things that made me who I am, even though I wasn't really sure what that was," Bryan says of the two tracks. "But through songwriting, I used that process to figure out who I was and so that was one of those experiences that kind of inspired the EP."
Calling "Own It" an "autobiographical" song, Bryan says the writing process was a "therapeutic" one, seeing as it's all about empowerment and loving who you are. "When I wrote it, it really was kind of what I needed to hear in the moment," Bryan admits, adding that it started a personal trend of writing music that encourages feeling confident in one's skin. "[It's] a song that's so personal to me. It's kind of grown into the basis of the message that I want to send to people."
And fans are gravitating to the song's positive message, whether posting a quote from the track on social media or reaching out to Bryan herself and saying how her personal struggles and triumphs relate to their own stories. "I think that's been the coolest part of the response is just seeing how many people have seen themselves in a song that is 100 percent me," she says. "It's been cool."
Listen to Some of the Top Country Songs This Year
More From Taste of Country